A strong pillar of the economy
Tourism in Carinthia
Carinthia is known for its magnificent scenery of mountains and lakes. With 13 million overnight stays a year, it is among Austria's most important tourism destinations, after Tyrol, Salzburg and Vienna. The tourism and leisure industry thus plays a particularly important economic and socio-economic role and account for 15% of the GDP.
Focus on sustainable quality tourism
With an annual gross value of 2.4 billion Euro, the Carinthian tourism and leisure industry are important contributors to the Carinthian economy, not just in terms of value creation, but also as employers of 50,000 people. International guests account for 61% of booked overnight stays. The majority of guests come from Germany, followed by the Netherlands, Italy and the Czech Republic. Guests in Carinthia may choose from more than 8,400 tourism establishments, with a clear trend towards sustainable, high-quality tourism. It should also be mentioned that Carinthia operates 128 campgrounds, making it the province with the highest campground density in Austria.

Pioneering projects in Carinthia
A trend that is noticeable in all Carinthian target markets is a strong increase in holidaymakers interested in outdoor activities, in particular cycling and hiking. Carinthia has successfully established some model products in this regard, such as the Alpe Adria Trail, the Alpe Adria Cycling Trail, the new Dreiländer Genussradtour trail and the 5 Sterne Drauradweg trail, as well as the Nockberge Trail, Austria's first year-round hiking trail that may be booked online, thus offering perfect prerequisites for an active outdoor holiday. The Flow Trail on Petzen mountain is also an important tourist attraction. Another central theme is regional cuisine, with an emphasis on Slow Food. The goal is to position Carinthia as a region for premium-quality culinary experiences. To achieve this, a specific regional food culture is being developed for Carinthia, on the basis of the Slow Food philosophy.
Carinthia is also a popular winter destination, especially for families and those who haven't skied in a while. Skiing remains the core interest of winter guests, but there are also alternatives on offer such as ski trekking, wellness, opportunities to explore nature and so on.
It is the primary goal of the Carinthian tourism industry to make Carinthia into a year-round destination, thereby creating non-seasonal employment and ensuring that infrastructures are fully utilised on a sustainable basis. "Gentle mobility" When travelling to a holiday destination in an environmentally friendly manner, i.e. by coach or by train, it is often the "last mile" – the stretch between the train station and the accommodation provider – that constitutes the greatest hurdle for guests. As the trend towards car-free holidays continues, Carinthia has reacted by setting up a train-station shuttle that links guests with 4,600 accommodation providers, eight regions and 260 day trip destinations in 2017.
Read more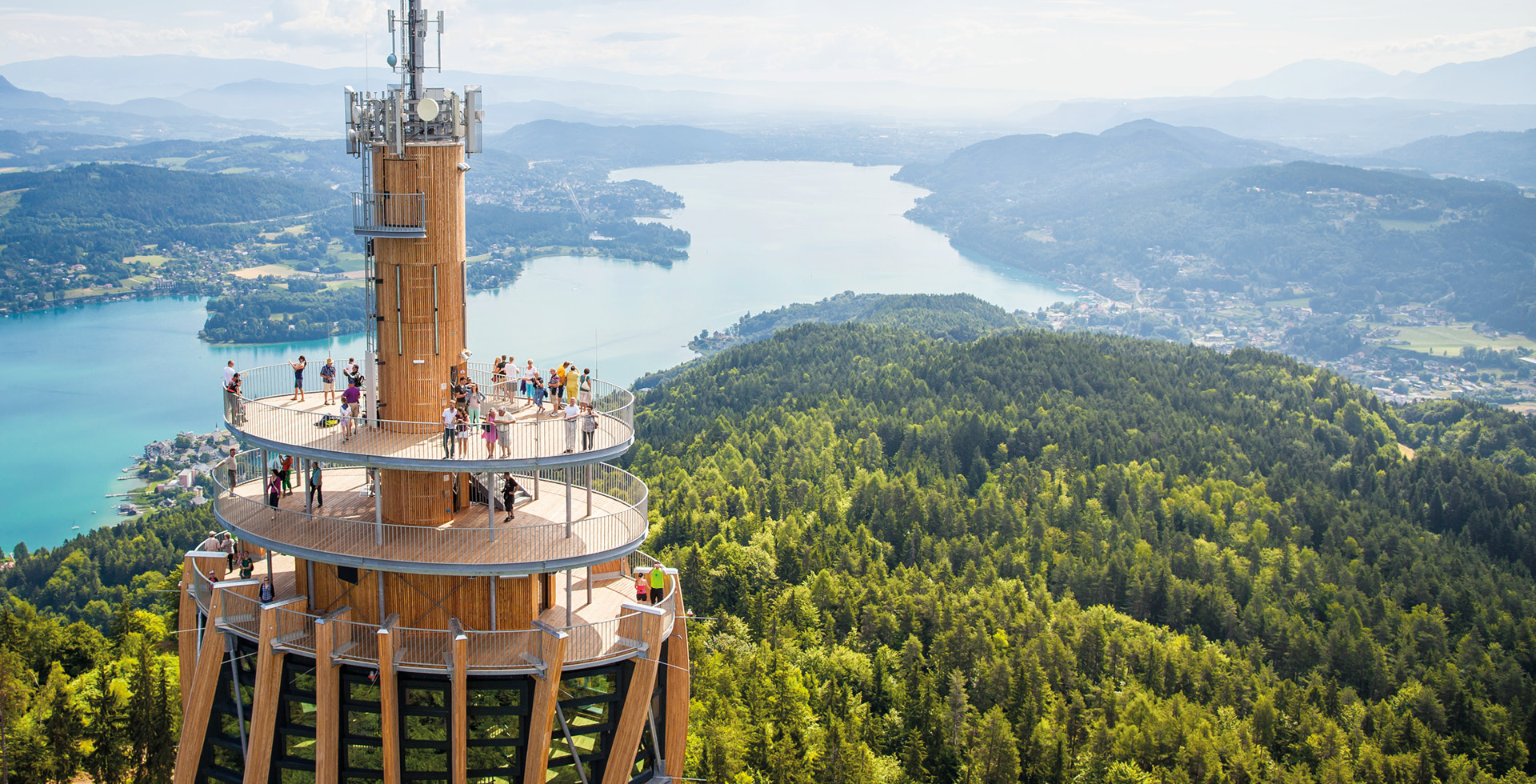 Experts in business & technology