Trending Carinthia: Connecting bright minds across borders
Business Hub Carinthia: An interview with Jürgen Mandl, President of the Carinthian Economic Chamber on cross-border cooperation, smart specialisation and Carinthian entrepreneurial spirit in the age of AI and digitalisation.
07/07/2021
What advantages does Carinthia have to offer?
More than 500 companies in Friuli Venezia Giulia from the logistics, transport, renewable energy and machine building sectors are engaged in cross-border cooperation with Carinthia. Why collaboration is key.
QUESTION:What advantages does Carinthia have to offer as an economic area?
JÜRGEN MANDL: Carinthian business is characterised by courage, determination and an innovative spirit. Even when times are difficult, Carinthians face up to challenges with a "can-do" attitude. Carinthia also boasts an attractive funding structure, major international companies that act as economic engines. The province is firmly embedded in the Alps-Adriatic network. All this makes it an ideal environment for business. In addition, the MAKERSPACE Carinthia created by the Carinthian Economic Chamber provides a multi-functional workshop and workspace where ideas and prototypes can be developed.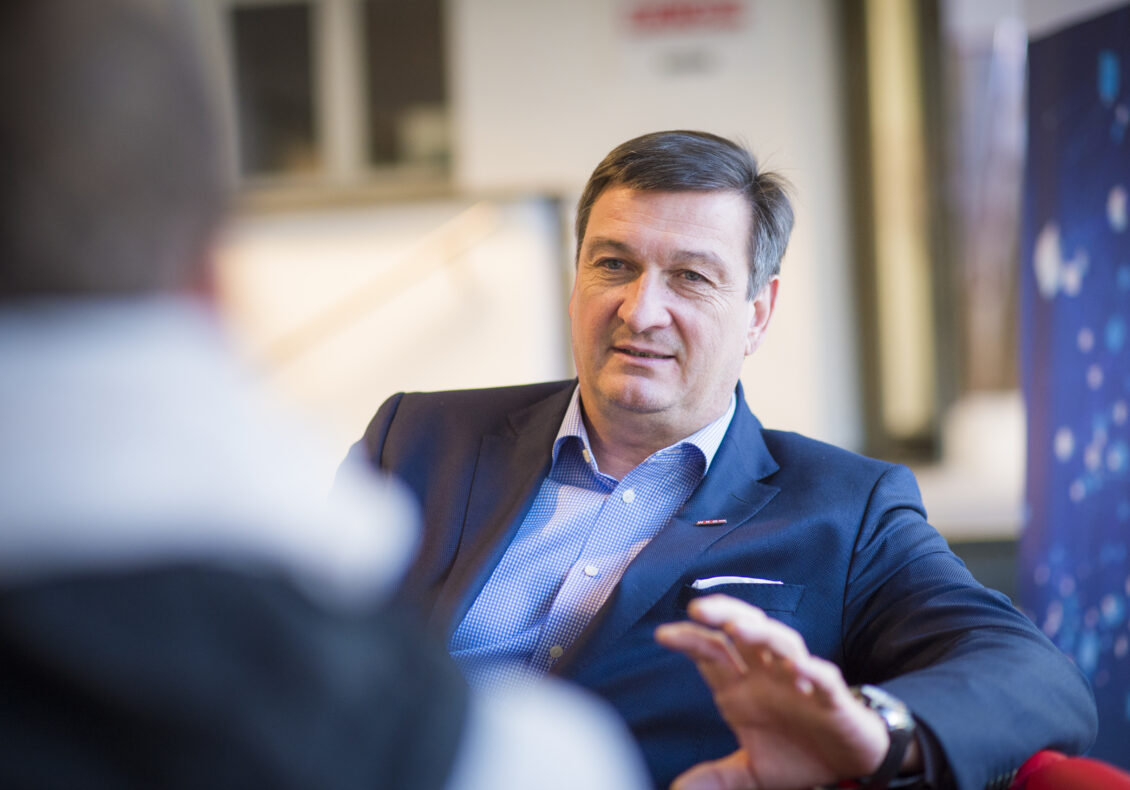 QUESTION: The NEW ALPE ADRIA NETWORK of Chambers was set up at your initiative. What areas will the network be focusing on now and in the future? What will be the most important projects in the next 3-5 years and how can investors and entrepreneurs benefit most from the Alps-Adriatic region?
JÜRGEN MANDL: We have made it our goal to further deepen international economic and political cooperation in the Alps-Adriatic region. We are undertaking joint efforts in the areas of digitalisation and innovation, in education, on B2B events and in tourism. These efforts result in  industry-specific events and trade missions that benefit business. At the same time, we are lobbying hard to get projects funded by the EU for the Alps-Adriatic region as a whole. We are also continuing the roll-out of the Alps-Adriatic apprenticeship scheme to give young people the opportunity to live and work in other parts of the region. And there is more good news from the NAAN: The network will be expanded in future to include South Tyrol. 
QUESTION: In 2018 five project partners – Internationalisierungscenter Steiermark (ICS), the Carinthian Economic Chamber (WKK), the Gospodarska zbornica Slovenije (GZS), the Mariborska razvonja agencija p.o. (MRA) and the company Ortner Reinraumtechnik GmbH – decided to initiate a range of activities to network export-intensive companies. The project will initially run for a period of three years. Will the collaboration be continued and what have been the greatest successes and most important lessons learned?
JÜRGEN MANDL: With the Expedire project we have brought new exporters into the Slovenian market and provided them with targeted support that ranges from helping them find business partners to drafting contracts.  In addition, we founded the Export Academy to educate companies about various issues in connection with exports. This academy will be continued. However, we are also currently planning a successor project called "go med", as we would like to work with same project partners to support companies entering the Mediterranean market. Projects like this enable us to provide companies with intensive support that is tailored to their individual needs.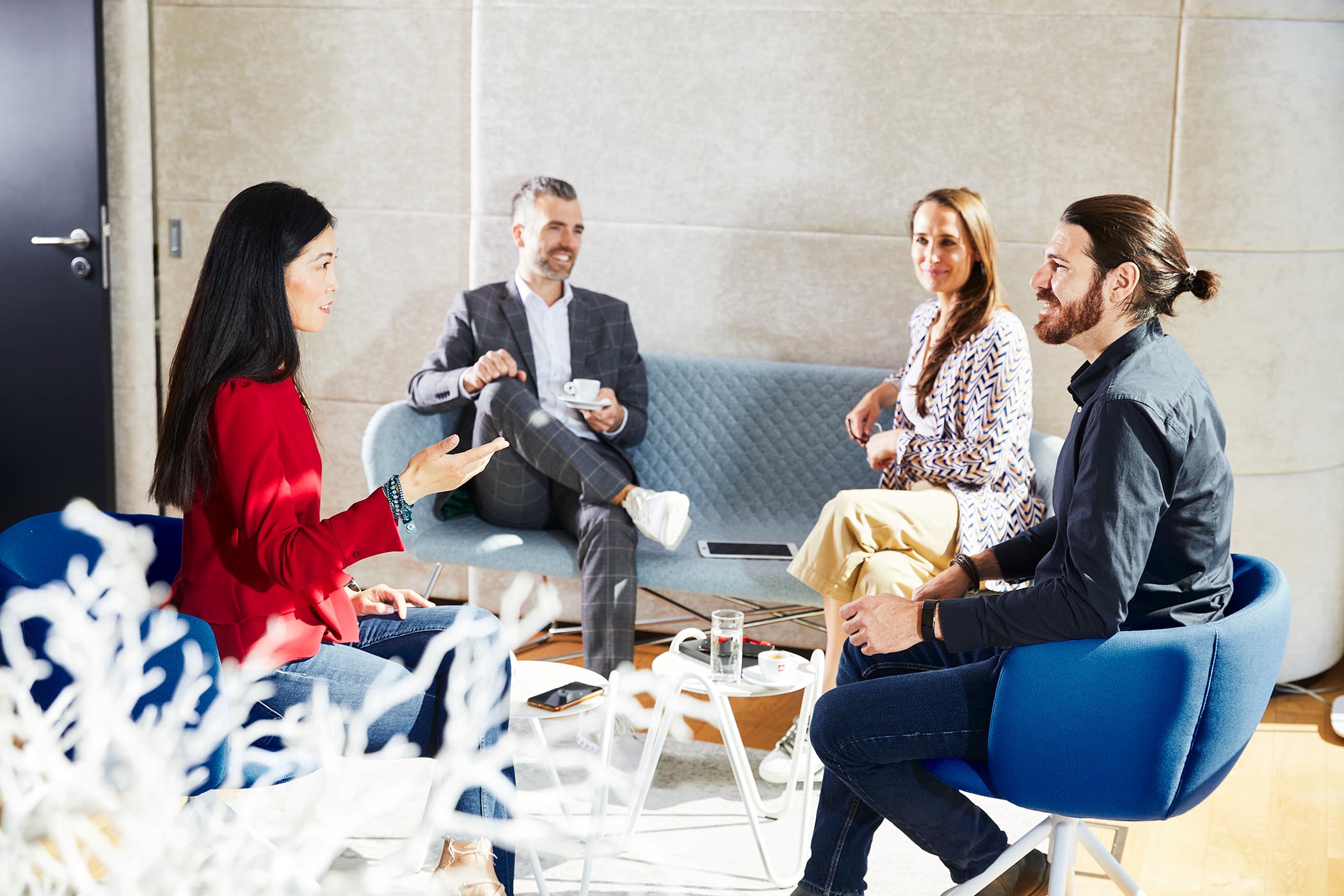 QUESTION: You recently said in an interview that the entrepreneurial spirit in Carinthia also flourishes in times of uncertainty. In 2020, a total of 2,338 people took the plunge and went into business for themselves. These new entrepreneurs are sending a powerful message. Do entrepreneurs in Carinthia benefit from a geographic advantage compared to those in other regions of Austria? Is enough being done to incentivise investments at the moment?
JÜRGEN MANDL: You're right: our business founders are a powerful advertisement for the business location. The majority of them deliberately chose self-employment as a means of achieving greater fulfilment in their working lives. A crisis is often the decisive push-factor that prompts people to pursue alternative professional paths. Carinthia, its people and its companies have already proved their determination and resilience in the past. With qualities like this, I have no doubt we will also master the challenges that lie ahead. Milestones like the opening of the Koralm tunnel, the development of the bioeconomy as well as schemes to train skilled workers are unique opportunities for our province. The investment premium has certainly motivated many companies to make investments. In fact, take up was so high, the funding was exhausted. However, to achieve long-term success we need a long-term initiative to promote the region.
QUESTION: How can (niche) advantages be exploited in a globalised world (keyword smart specialisation). What are Carinthia's advantages here? What role does the expansion of Fürnitz, respectively Carinthia, as a logistics hub play?
JÜRGEN MANDL: From my point of view, Carinthia is a key player here and we can expand this position still further. Carinthia is a region with approximately 560,000 inhabitants and around 5.5. million people living right on its doorstep in neighbouring areas. This means plenty of chances to do business, plenty of potential customers, and plenty of opportunities for tourist exchanges, etc. Sometimes Ljubljana is closer than Graz or Vienna. The same is true of Udine, Trieste and Venice. Modern infrastructure – especially the future railway line along Wörthersee and the logistics centres in Fürnitz and Kühnsdorf – plays an important role in development. Not only can many new jobs be created in Fürnitz, but the logistics hub can also become a dry port for Trieste. We are on the right track here.

QUESTION: Apropos smart: The Innovation Centre KI4LIFE of the Fraunhofer Austria Research GmbH opened in Carinthia in 2018 , DIH Süd (Digital Innovation Hub – SÜD) only took up its work recently. This sets an active focus on supporting and advising companies on digitalisation and artificial intelligence. How do companies find skilled workers in these areas? What incentives do international professionals have to work in these fields in Carinthia?
JÜRGEN MANDL: Our success in persuading these companies to base themselves in Carinthia, has significantly enhanced the province's reputation as an economic centre with an excellent quality of life. With Fraunhofer we have a world-class research institute with links throughout the world. Companies are able to access this global network directly from Klagenfurt. This ability to interact internationally from Carinthia is an enormous gain. An institute of this size will allow Carinthia to become a lead partner in EU funding programmes in the areas of innovation, technology and the environment. This is not only exciting for companies but also for employees. In combination with our large, internationally networked companies (such as Infineon or Flex) it is also extremely attractive to highly qualified personnel.
"My wish for the future is that we adapt to change intelligently and open a new, successful chapter of Carinthian economic history."
QUESTION: A personal question: You are familiar with a wide range of intercultural mindsets. Name one of the most valuable experiences you have been able to bring back to Carinthia from your international network. 
JÜRGEN MANDL: For me, it is important to see things from other perspectives and to get to know different vantage points. Both professionally and personally, you should never close your mind to things that are new, but broaden your horizons as far as possible. After all, we are not alone in the world. I also believe it's good to appreciate where we stand compared to our international competitors and to take encouragement from that, because in some areas we are absolutely world-class. I believe partnerships that go beyond Carinthia's borders are especially valuable.
QUESTION: And finally: How would you complete the following sentence: "My wish for the future is ……"that we adapt to change intelligently and open a new, successful chapter of Carinthian economic history."
Natascha Batic: Thank you very much for the interview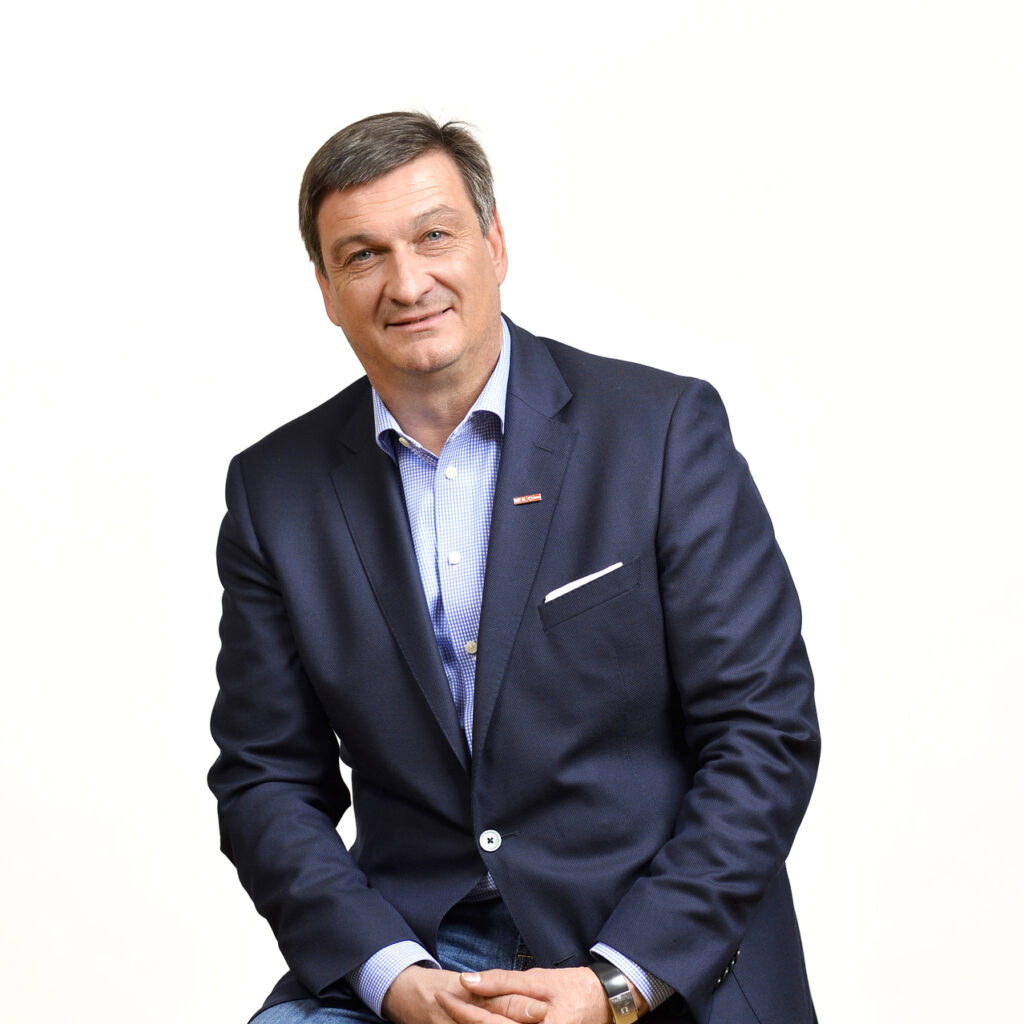 Jürgen Mandl
After leaving school and studying in Graz and Venezuela Jürgen Mandl (55) and his brother joined their parent's firm that sells bakery equipment and expanded it from a regional to an international company. In 2008 Mandl, who speaks fluent English, Spanish and Portuguese as well as a little Serbo-Croat-Bosnian, became head of the Commerce section, and in 2014 President of the Carinthian Economic Chamber. He lives in Klagenfurt with his partner and two adult children.
Back