Largest pool of real-world measurement data from drone flights published
Normally, drone flight data is generated under laboratory conditions - it is correspondingly limited if you want to use it for developing applications in the real world. A team of researchers from University of Klagenfurt, together with two researchers from NASA's Jet Propulsion Laboratory, has now published the first large pool of real-world measurement data. They were created around the drone hall at Lakeside Park in Klagenfurt and as part of the AMADEE20 Mars simulation in Israel.
04/01/2023
The potential areas of application for micro-helicopters or drones are diverse. However, for drones to explore crisis zones or to deliver packages, they must be able to safely navigate a variety of environments. It doesn't matter whether it's raining, fogging or windy, if there are structured or smooth surfaces, looking far or between narrow street canyons: real-world conditions cannot be fully reproduced in laboratories.
The datasets offer different scenarios with different degrees of difficulty for localization methods: These include complex outdoor flights under "Mars-like conditions" in the desert as well as flights where a drone flies into a building from outside areas, which requires a change in sensor modalities. That are exactly those flight maneuvers which are very interesting for applications in the smart agriculture sector. Miniature helicopters collect data from an outdoor field and fly autonomously to a covered area, where they charge up and transmit their data.
The data pool is to be continuously expanded and available here: https://www.aau.at/en/smart-systems-technologies/control-of-networked-systems/datasets/insane-dataset/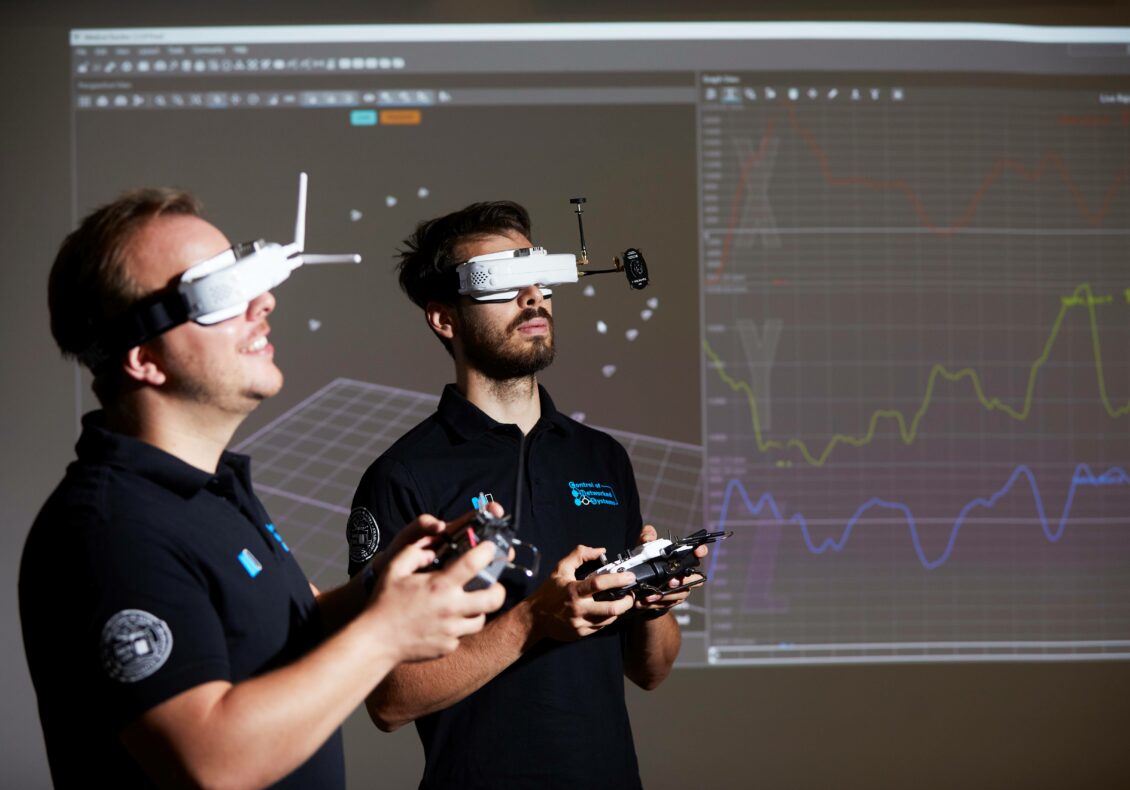 Back