Lindner-Recyclingtech GmbH delivers technological know-how from Carinthia for international waste management
Carinthia as a location: A province renowned for innovations and new technologies in waste management and sustainability. Now find out more.
25/04/2022
In conversation with Michael Lackner, Managing Director of Lindner-Recyclingtech GmbH
Thank you very much, Mr Lackner, for inviting us today to Lindner Recyclingtech in Spittal an der Drau in beautiful Upper Carinthia. Standortmarketing Kärnten serves as the contact for anyone wanting to know more about Carinthia as a location for business, technology, research or education. This year we're running two annual campaigns on Carinthia as a business location in the target markets of Austria, Slovenia, Italy and southern Germany, and we are particularly pleased to hear about your success story today.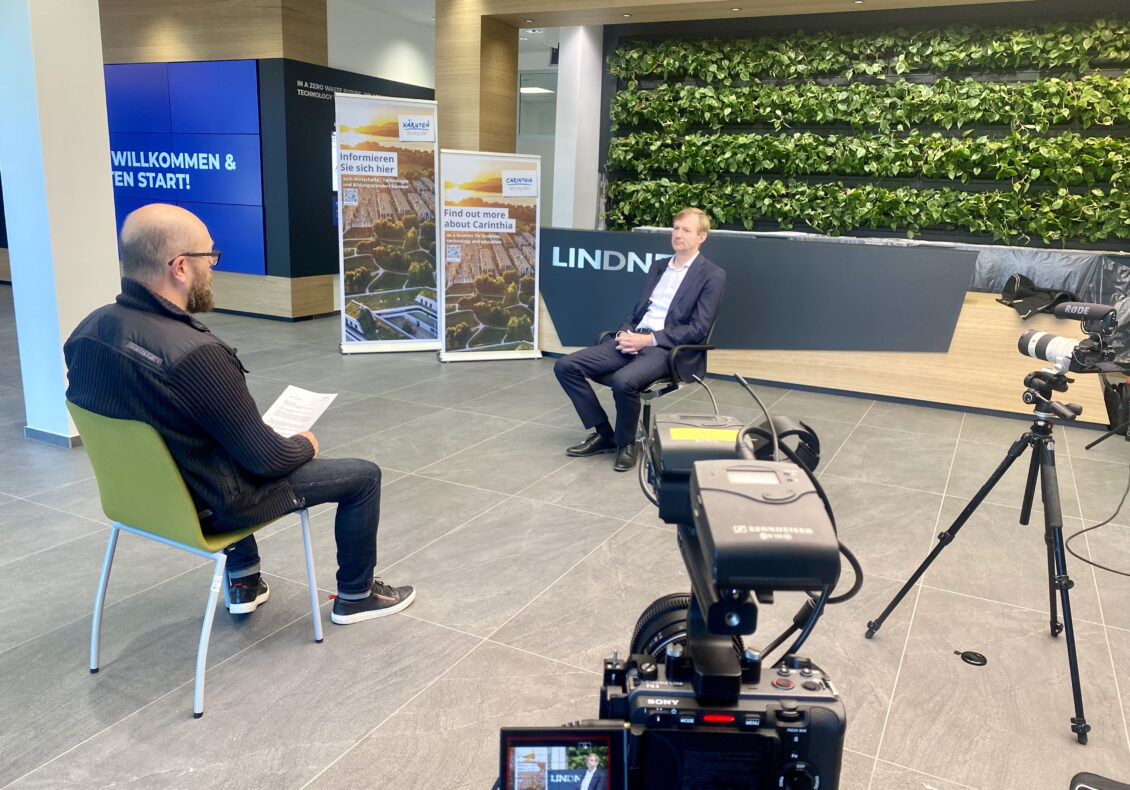 What defines Lindner Recyclingtech and what is there to say about the Managing Director, Michael Lackner?
Lackner: Lindner Recyclingtech is today one of the leading companies for the manufacture and production of machines and systems for recycling. This means that we produce machines for shredding waste and processing it in such a way that energy can be generated from it or a purely new product is created. Our mission is to transform waste into valuable materials. We're one of the technological leaders in this field and we're active worldwide.
My name is Michael Lackner, I'm the managing director of Lindner-Recyclingtech GmbH. I come from Heiligenblut am Grossglockner and am very proud to work for this company here in Carinthia.
From Carinthia out to the world. What's the mix of in-house specialisations and which export countries do you address?
Lackner: It started in our core market of Austria and Germany, which stood out as the pioneer markets in recycling. They were also the first countries to enact landfill bans. For this reason, there is a lot of technological know-how in recycling in both countries. Today, we export to almost 100 different countries around the world, with a focus on Europe but increasingly in Asia, the USA and Latin America.
How many staff do you have here at the site?
Lackner: We employ 350 people at our two locations in Carinthia and over 400 worldwide, as we also operate with our subsidiaries in the USA, Germany and Asia.
There are great new developments in Spittal an der Drau that also play into the GreenTech or Green Economy area. Tell me about these innovative special solutions.
Lackner: We are principally an innovation-driven company and always try to create new solutions for upcoming problems. In general, it's a challenge to recover more and more recyclable materials from the waste. The goal is to ensure that as much of the waste as possible can be recycled. These are the approaches towards which the research and cooperation efforts are also directed. We cooperate with university research institutions such as the University of Leoben and the Johannes Kepler University in Linz.
We have one of the market leaders in Carinthia – that's something special. Can you give us any practical examples that make your company and your machines stand out?
Lackner: There are some compelling reports from users. For example, in Patagonia there's a customer who cleans the beaches of plastic waste, processes it completely and recycles it. This "marine plastic" is then used to create new products.
How is Upper Carinthia as a business location a guarantor of success for you and your company?
Lackner: Carinthia is a very important and central location for us, due not least of course to the Carinthian history of the family business. The Lindner family settled here in 1948. We have been able to make very good use of this location. The many valleys of Upper Carinthia offer a great source of potential staff and guarantee our success.
Has the company been able to collaborate positively with the province of Carinthia in creating the new company headquarters?
Lackner: Essentially we tried to relocate the company headquarters close to the old locations. The main reason was to motivate our staff to continue working with us at our new location. We had to deal with the state of Carinthia and the municipality of Spittal an der Drau in the course of the approval process. We have a lot to praise here; everything worked very well. The commercial and building law procedures were carried out in an exemplary manner, promptly and quickly.
Just briefly on the Carinthian partnerships: Are there potential partners in Carinthia with whom you cooperate?
Lackner: We are certainly integrated within partnerships. You've already mentioned the Green Tech Valley, and we've long been a member of the Green Tech Cluster. We very much welcome the possibility of a Styrian-Carinthian axis developing at this level. Many companies are located in this cluster, with which we cooperate and generate corresponding added value.
What would you say to entrepreneurs who are interested in Carinthia?
Lackner: Carinthia is a wonderful location. We have people with a good attitude here, we have a good quality of work and we have an environment where others go on holiday. We're lucky to be able to work in Carinthia, where others go to relax. The combination of work and leisure will become even more important in the future. The issue of work-life balance has also become very important for our staff. We therefore believe that these conditions will be a very important factor for the success of Carinthia as a business, technology and research location in the future.
Carinthia as a location also has a great connection to the Alps-Adriatic region. Regarding supply chain and logistics, where do your suppliers come from? Do you have contact with Slovenia, with Italy, what's the communication like here?
Lackner: Slovenia in particular is an important supplier market for us. We source steel components and conveyor belts there, for example. Sourcing as a whole has of course become more international, extending far beyond the Alps-Adriatic region.
In terms of logistics, to the south we have the Logistik Center Austria Süd in Carinthia with the dry ports in the direction of Koper and Trieste, and the Koralm Tunnel will also soon be completed. Is this development a positive aspect for Lindner to move forward faster and further?
Lackner: Yes, of course! We also believe that transport routes will increasingly shift to rail. The connection to Koper in particular is something very important for our location in Spittal an der Drau, and this will certainly help us significantly in the future.
If I come to Carinthia from outside as an entrepreneur and potential network partner, and would like to contact Lindner, what should I bring with me to make an approach to your company?
Lackner: We're very interested in working together with experts. Companies that are active in the recycling sector in particular are always potential collaboration partners for us. The aim here is further to develop the recycling and reprocessing process in such a way that we can actually recover the necessary qualities and quantities that are needed today from the waste. This requires experts. Especially in the area of Industry 4.0, we still see potential that will enable the further development of recycling.Are there special projects/cooperations with the Italian market?
Lackner: We've been active in sales in Italy for a very long time. The country has become one of the most important sales markets for us in recent years, indeed it's one of the most important markets in Europe, especially for mobile recycling, but also for stationary plastics recycling.
Are there any special projects/cooperations with the southern German region?
Lackner: Southern Germany and greater Germany form a core market for us. Recycling started there for us, so we've been active in this market for a very long time.
Are there special projects/cooperations with Austrian companies?
In Austria, we're in close contact and interaction with various research institutions. We have research projects with the University of Leoben and the JKU in Linz. We work closely with the FFG. Likewise, various projects are currently underway with other industrial companies in the recycling sector, which confer a corresponding guarantee of the company's capacity and strength in innovation in this sector.
Mr. Lackner, many thanks for giving us this interview and we wish you good luck and every success at your new location.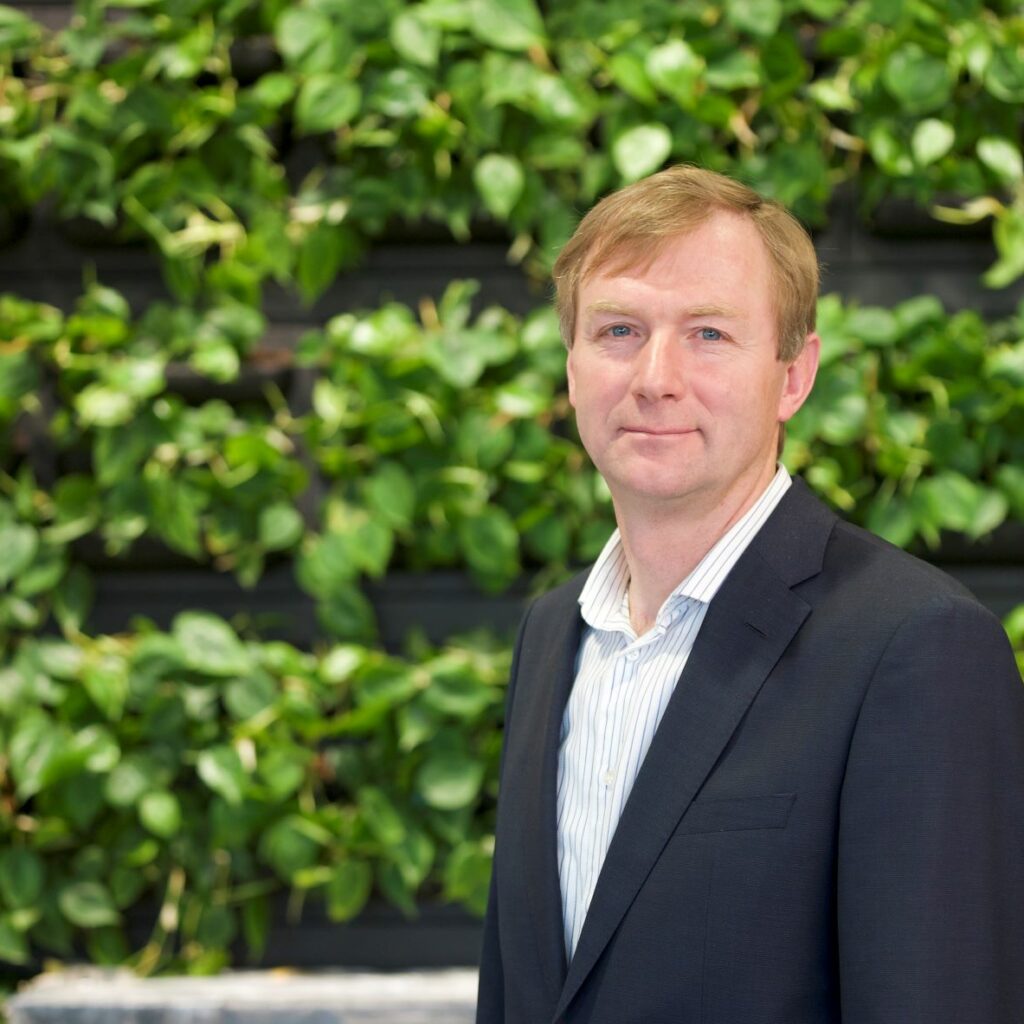 Michael Lackner
"Michael Lackner comes from Heiligenblut am Grossßglockner and has remained close to his roots. The mountains and the natural environmente in general are his passion;, that's why he also dedicates his daily work to driving the circular economy."
Back