BC Regionalwärme Gruppe GmbH: energy-self-sufficient in the future
With innovative projects in renewable energy, the Regionalwärme Group, based in Köttmannsdorf, focuses on the valuable combination of regionality, supply security and climate protection.
21/03/2023
A major ambition of the green transition is to become energy self-sufficient in as many areas as possible. Encouraging regional value creation plays an important role in this context. What is the business idea behind the Regionalwärme Group?
Hafner: For 15 years, our business model has been based on generating heat from biomass and supplying it to our end customers in the form of convenient green energy via district heating networks. Wood as a regional resource has an enormously positive environmental effect when fossil energy is replaced with locally produced biomass.  At the same time, significant added value is created in the region and the outflow of capital from Austria to purchase fossil energies is also stopped.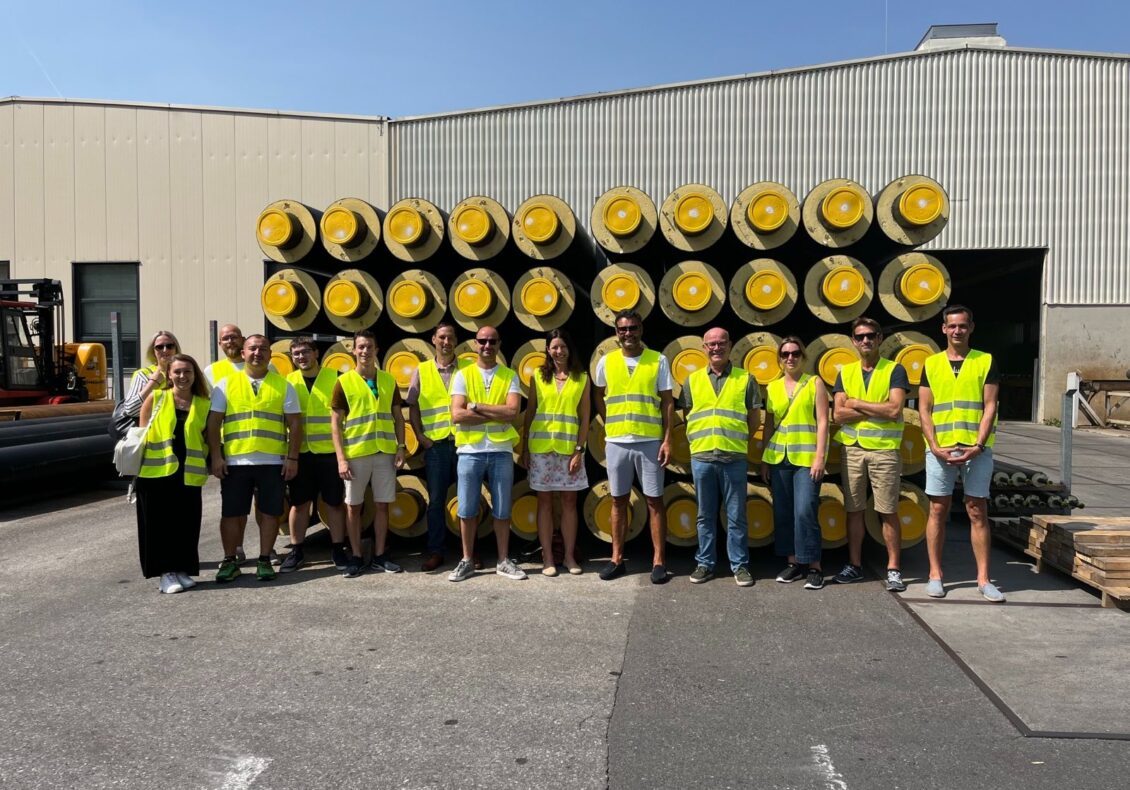 What began in 2007 with the founding of Regionalwärme Rosental, has since grown into a large network of heating plants that supply heat to approximately 8,500 Carinthian households. How many biomass heating plants are currently in operation?
Hafner: The group currently operates 22 biomass plants with three more under construction. There are also three waste-heat recovery projects in operation and development work in this area is continuing. Each year, the district heating grid grows by between 12,000 and 15,000 metres.
In your corporate vision 2030 entitled "Heat in Dialogue with People and Nature" you make a strong commitment to positively influence the much-needed exit from nuclear and fossil-fuel energy. What are the most important tasks and where do the greatest challenges lie?
Hafner: The principle of sustainability runs through our company like a red thread. We scrutinise every investment for its sustainability, which is why we do not operate green electricity plants that would not be economically viable without subsidies. We build infrastructure to last generations and do so in absolute harmony with nature and the environment. The challenge for the future is that the energy revolution has to be incorporated in all areas, in all ways of looking at things and in all decisions – especially political decisions that set the future direction of travel. To make efficient use of resources, to use waste heat wherever possible and make cascading use of materials.
You are also responsible for project management. How broad a portfolio does BCRegionalwärme have and how is the business structured in terms of its main business activities?
Hafner: The group's activities are based on four main pillars: project development/project acquisition, detailed project planning and implementation (construction of plants and the necessary district heating grids) regular operation and maintenance, and finally, continuous network expansion and densification. Our portfolio includes building district heating supply systems for medium-sized towns, small towns and villages, as well as for individual commercial properties but also for hotels and restaurants. Our end-customer portfolio comprises residential and commercial customers, non-profit housing associations, property developers and municipalities.
How does the principle of district heating work in practice?
Hafner: Hot water is produced in our heating plants, which are powered by Austrian biomass. After being heated to more than 95 degrees Celsius, this water is then pumped to the end customer via a network of insulated underground pipes. Once it reaches the customer, the technical systems in the building extract as much thermal energy as is needed to heat the building, as well as the necessary process heat. The cooled water then returns to the heating plant where it is heated again.
Supply security plays a very important role, especially in these crisis-ridden times. How well developed is the district heating network already?
Hafner: Our networks offer a very high level of supply security, as we also build multiple heat generation plants in larger networks so that we can guarantee redundant operation for supply security. There is still significant potential for expansion and demand currently also exceeds our capacities.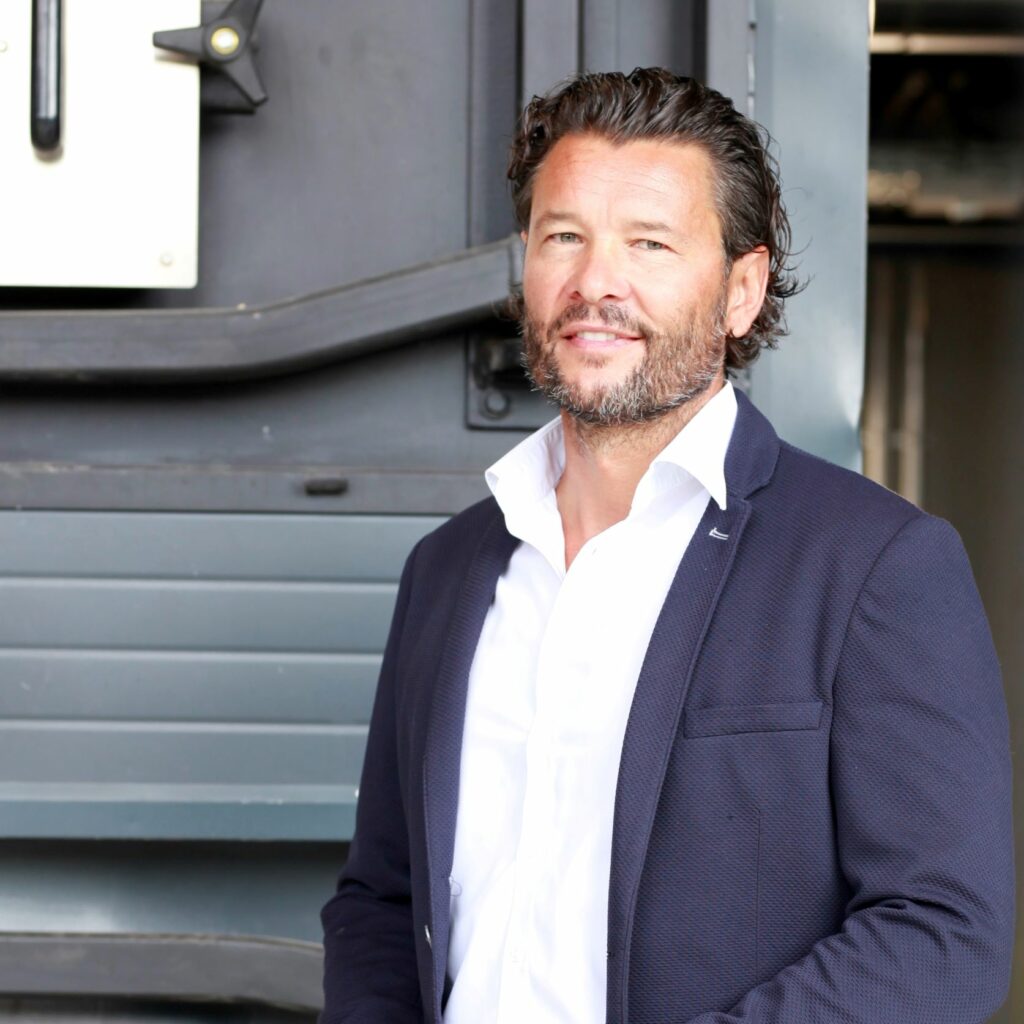 Johann Hafner
"The principle of sustainability runs through our company like a red thread. We scrutinise every investment for its sustainability, which is why we do not operate green electricity plants that would not be economically viable without subsidies."
If tomorrow's ideas are to be implemented in an innovative environment, the proper infrastructure is required? What sets Carinthia apart as a business location in your opinion?
Hafner: We live and work in the Alps-Adriatic region, an area in which undreamt of potential still lies dormant. The capital outflow for energy has prevented many things in the past. If this money had entered the regional economic cycle in the last few years, I think we would already be much further ahead. However, Carinthia is an absolute pioneer in the region. The younger generations think differently. They take many things for granted that in other quarters still meet with resistance or that are not taken seriously. The pace of climate change is accelerating, and we have to adapt to it. This means that restrictions and bans are necessary.
Innovation happens through collaboration. What does cooperation mean and what opportunities do potential partnerships offer in Carinthia? What kind of partnerships are you interested in?
Hafner: For us, partnership begins in our team. I describe our employees as absolute high performers. The motivation to work in an area that protects our climate is also a great help. Our group has always grown with partners and will continue to do so with open arms. There should be no competition between climate protection projects.We are also involved in precisely the most important segment, where there is the potential to use existing waste heat. We use this heat and distribute it to the customer. This creates an incredible win-win situation. Our new line of business, industrial decarbonisation, also shows that things can work well in a partnership. We supply our customers with customised energy solutions and our long-term partners supply us with domestically produced biomass.
What role will regionality play in future? Are there any particular trends in our region that are becoming apparent in this context?
Hafner: Regionality is becoming increasingly important for each and every one of us. It provides security in terms of both the energy supply and the quality of our food. Fortunately, this change in the way we think is gaining positive momentum, because regional cycles ensure prosperity and create stability.
Demand for skilled workers is exploding. A major focus of your mission statement is to become the best employer in the region. How do you succeed and what's the best way for a prospective job applicant to find you?
Hafner: We always want to be different and of course in turn to be better and to become better. This is why each of our employees is their own boss with their own areas of responsibility and influence. Unlocking motivation in constant personal discussions allows us to forge common paths. Whether it's a Monday morning or a Saturday evening, it's hugely important to us that our employees display the same spirit of motivation. We get to help shape the energy revolution with our innovative spirit, perseverance and courage. Many of the people who work for us sent in unsolicited applications.
We are always on the look out for talented people. We live togetherness, solidarity and unity and we are a fantastic TEAM.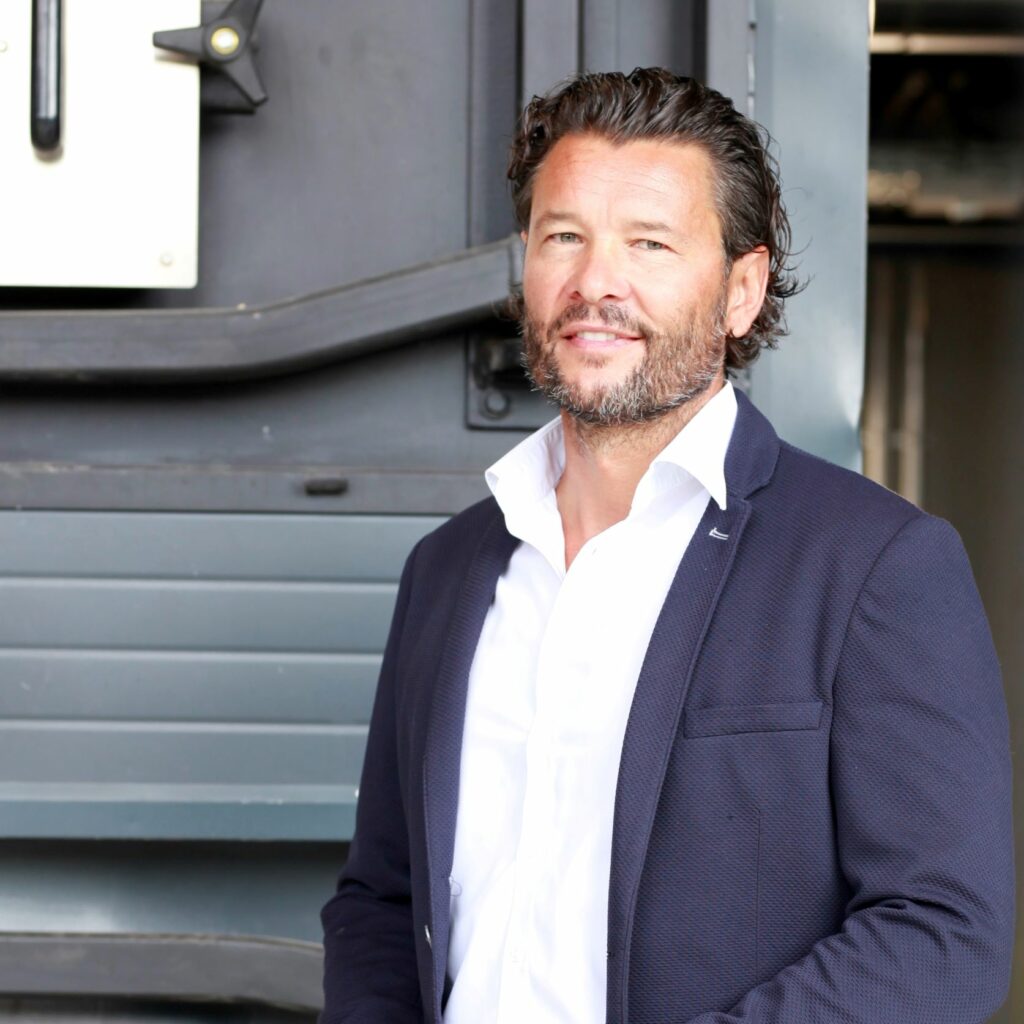 Johann Hafner
The climate protection workshop manager, as his team affectionately refer to him, is the managing director, head of strategy and owner representative of the Regionalwärme Group, founded in 2007 in Rosental. His life's work, as Johann Hafner likes to call his company, is built on sustainability and regional value creation. He also likes to fly high with his favourite hobby, gliding.
Back