School with future visions: EUREGIO HTBLVA Ferlach
As the southernmost vocational school in Austria, the Federal Higher Technical School and Test Centre Ferlach offers education with an international outlook thanks to its proximity to Slovenia and Italy, as well as general education in combination with practical vocational training in very focused specialist areas and personal development.
13/06/2023
Programmes at the school include Robotics and Smart Engineering, Plastics and Recycling Technology, as well as a VET school for Art & Design, which teaches jewellery making and engraving and also offers tattoo artist training. Industry and Product Design is another focus area that enjoys an excellent reputation. Given Ferlach's tradition as a historic centre of gunsmithing, it is hardly surprising that the training course in weapons and safety engineering, respectively the School of Gunsmiths, is the oldest and best-known programme of its kind in Austria. With a new course in plastics and recycling technology, the school is once more providing companies in Carinthia with highly skilled young professionals.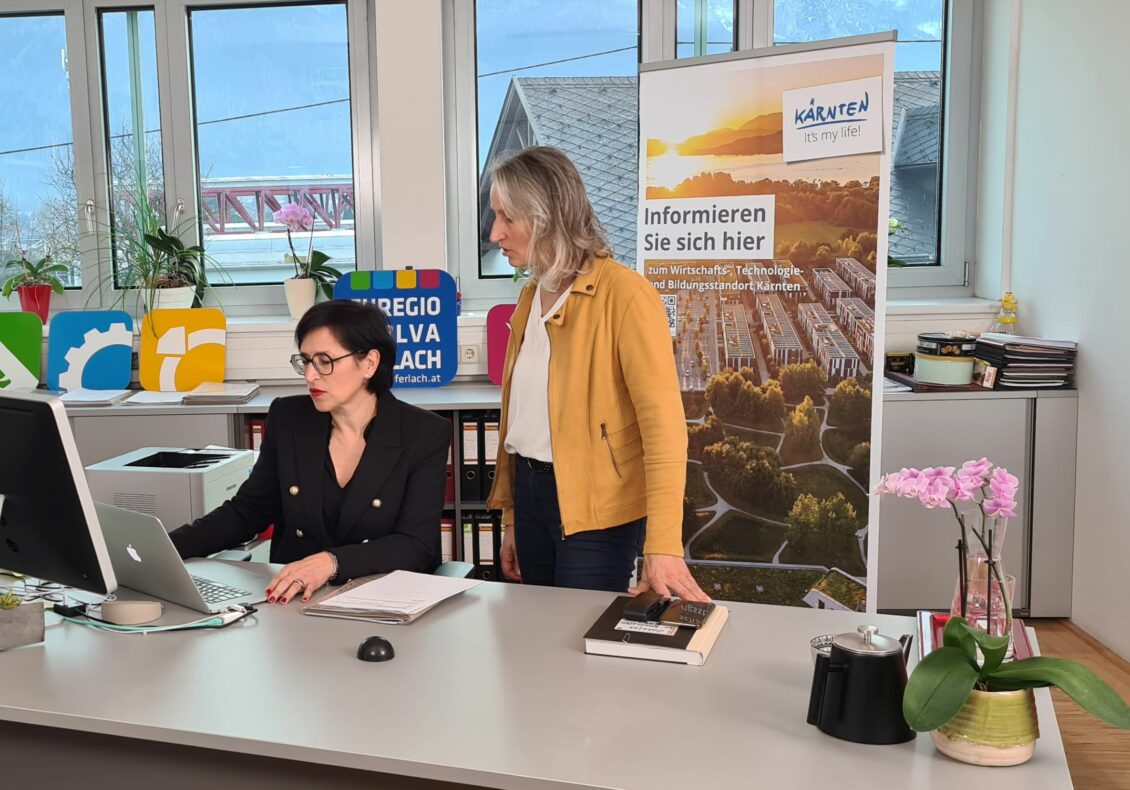 Ms Bergmoser, you took up your position as head teacher in 2014. How did that come about and what would you say makes your school's educational concept so special?
Bergmoser: I firmly believed the time had come to have a woman as head of a higher technical school. Moreover, I have always had an innovative spirit and the ambition to make a difference. That has now been achieved successfully with three new focus areas. The HTL Ferlach looks back on a very long history full of tradition and the fact that we are the only HTL in Carinthia to offer our seven different areas of training makes us special. Indeed, we are the only HTL in Austria that offers some of our courses.
Euregio HTBLVA Ferlach has been in existence for 144 years. Originally it was a k&k Vocational School for the Rifle Industry in a town where the very finest hunting guns had been made for 450 years. This school year you began offering a course in plastics and recycling. What prompted you and your team to develop an additional training programme?
Bergmoser: Our school offers unique educational opportunities that draw students from all over Austria and the entire German-speaking world. Our innovations and the focus areas chosen autonomously by the school reflect our efforts to meet the needs of business and the market and to train the skilled workers who are in demand here.
Carinthia is already well-known for its microelectronic clusters. Is an additional focus now developing in plastics and recycling technology?
Bergmoser: Our aim is to develop a cluster in southern Austria and to do this we need support from business. In Völkermarkt and Kühnsdorf, the plastic recycling pioneer Werner Kruschitz has already made a big difference in the area of recycling management. Training the next generation of climate-change professionals means that our school has to engage in intensive dialogue and collaborate with all relevant companies. We want to provide industry with skilled personnel and that can only be done through active partnerships.
On the subject of "practice-oriented training": Can you name any of the Carinthian companies you work with?
Bergmoser: As you know, Carinthia is an important centre of plastic recycling; the province is home to the largest and most renowned plastic recyclers and in this regard all the companies are our partner.
We have numerous cooperation agreements with companies from the machine building sector and now also specifically collaborate with companies involved in plastics and recycling technology. Infineon Technologies is a great support in the area of robotics and smart engineering, which is why we set up a smart-learning class. In addition, we have official partnerships with Carinthian firms who are then available for diploma thesis collaborations. In the area of plastics and recycling technology we work especially closely with the companies belonging to Werner Kruschitz; other partners include Hirsch Servo, Erema, PolyVert Steinbeis, Gojer, Europlast, Syncycle, Mahle Prezero and many others with a strong interest in a reliable supply of highly-skilled employees for the future. Even the Österreichischer Kunststoffkreislauf (ÖKK), österreichischer Carbon Cycle Circle (ÖCC²), the Plastics Cluster, PlasticsEurope and the Plastics section of the Austrian Chamber of Commerce see the development here at the HTL Ferlach as very forward looking and worthy of support.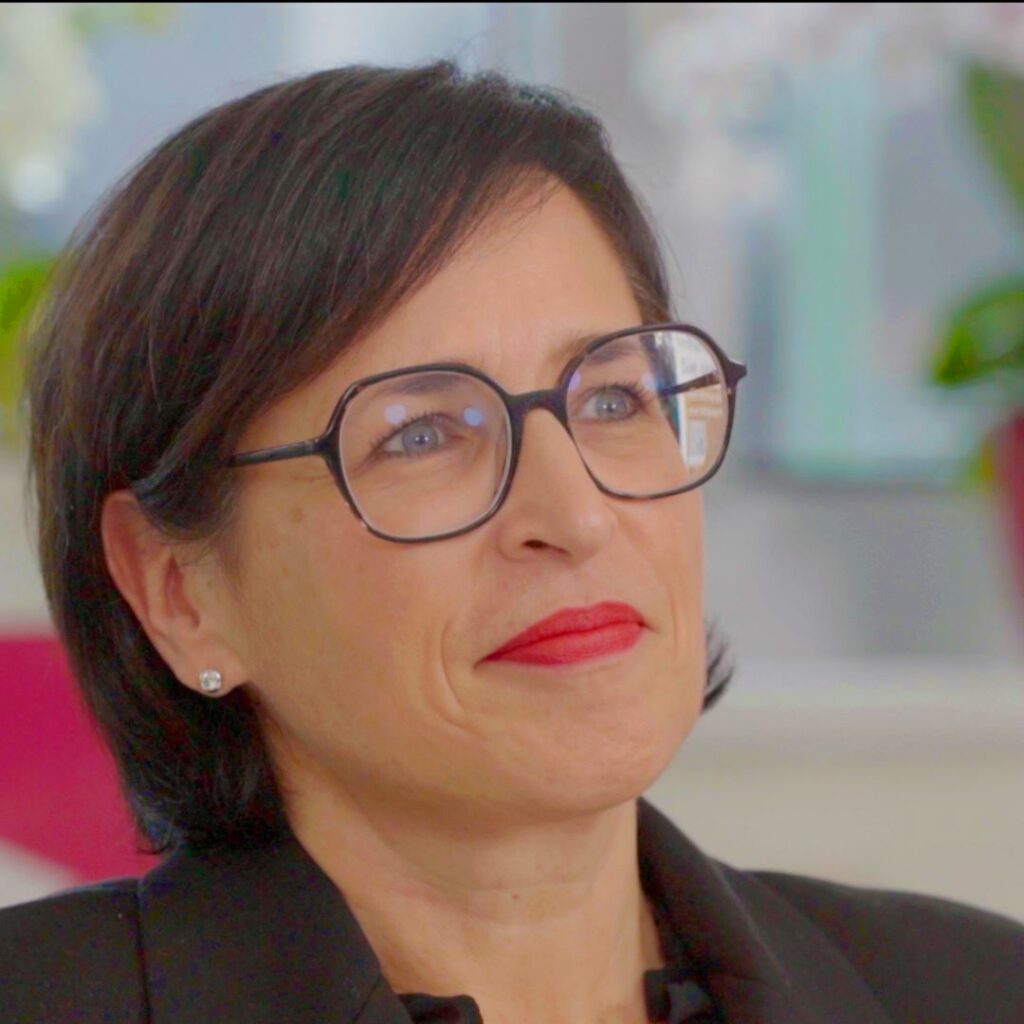 Silke Bergmoser, Director
"Even if there's still a long way to go – we have the necessary resources, the requisite expertise and the innovative spirit to make Carinthia synonymous with the circular economy."
Ms Grasser, you are also the head of the Robotics and Smart Engineering department at HTL Ferlach. What can you tell us about this course and what chances does someone with these skills have on the Carinthian or the international labour market?
Grasser: Our plastics workshops provide an insight into our training programme in which we work with modern materials and plastics. Students are introduced to injection moulding and also learn key aspects of recycling. The foundation of the course is engineering. In addition, we are broadening the programme to put a greater emphasis on recycling and plastics technology as well as smart engineering.
Plastic now has rather unfortunate associations due to negative reporting in connection with microplastics. Which developments and trends will there be in future besides recycling?
Grasser: Plastic's poor reputation blinds us to its many and varied uses in our everyday lives. Things we use all the time, such as toothpaste, toothbrushes and hairdryers contain plastics Plastic is therefore an indispensable part of our everyday lives. This is why it is so important for the future that engineers develop products in such a way that the materials can be recycled afterwards. This requires intelligent development so that all types of material can be separated effectively, and sustainable cycles created.
How would you personally describe the advantages of Carinthia as a business location to your industry partners with whom you work on developing new smart solutions?
Grasser: Carinthia is an exemplary location for business, research and education that always endeavours to give young people and the skilled workers of the future the support they need to be successful. But as a Carinthian, I can proudly say that the beautiful landscape, nature, lakes, and opportunities for sports and leisure activities set Carinthia apart from other parts of Austria. These aspects enable people in Carinthia to enjoy a superb quality of life thanks to the new work-life balance.
What qualities does a young person need who wants to apply to your school?
Bergmoser: Students who have empathy and who are enthusiastic about their education make life easy for themselves. This enthusiasm is very important and is at the heart of things. If you have this kind of joy you will be successful in life. The fact that we at HTL Ferlach encourage these qualities and our students and continue to develop ourselves is the reason why HTL Ferlach thrives as the southernmost HTL in Austria.
Grasser: Our training has a special focus on teaching students to be project-oriented and independent learners. This openness and the flexibility to move freely is essential as the knowledge currently being taught may already be outdated in five years. In future, engineers must be able to develop and build on the knowledge they have acquired in the past. Encouraging and equipping students to do this is an essential forward-looking aspect of our job.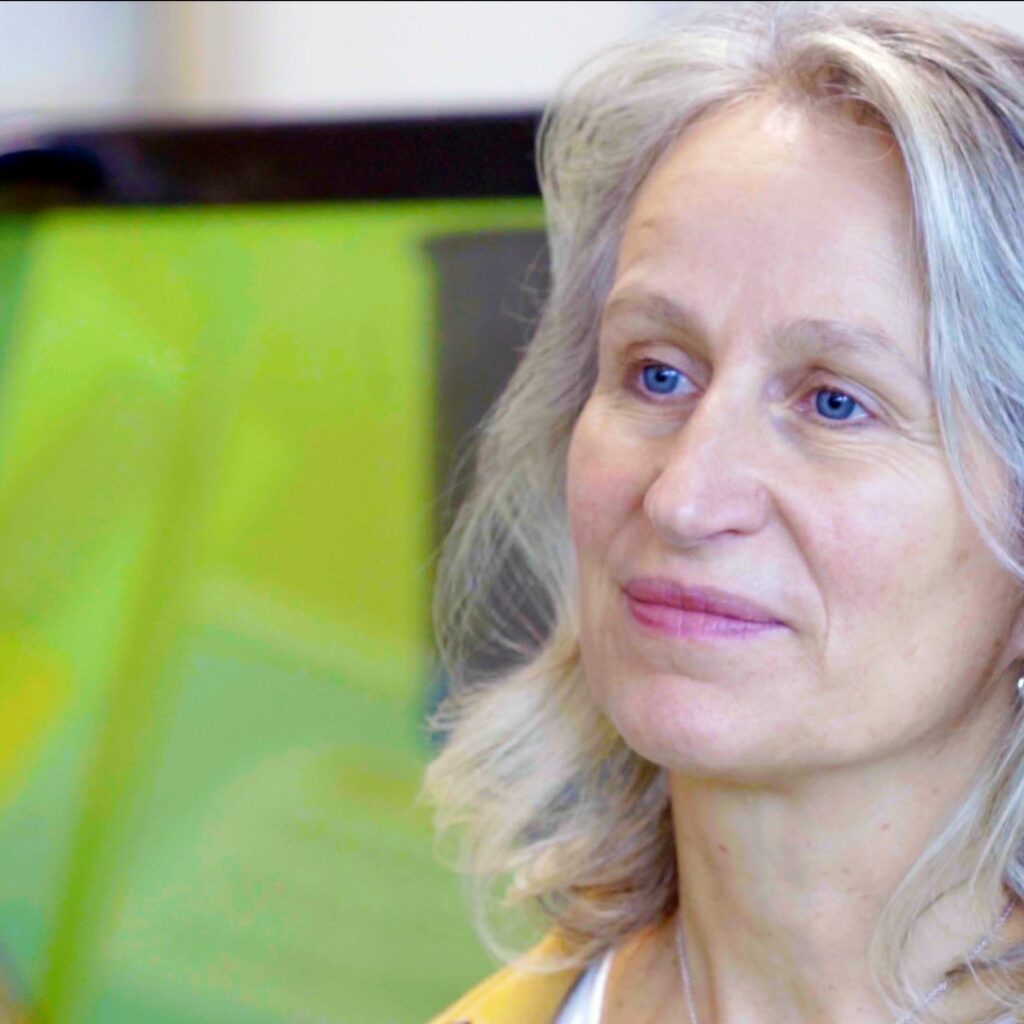 Monika Grasser, Head of department
"We need plastics in our everyday lives. How they can best be recycled and processed for reuse is one of the key questions that we deal with in our courses."