JOANNEUM RESEARCH ROBOTICS
Institute for Robotics & Mechatronics on the shores of Lake Wörthersee
The JOANNEUM RESEARCH Forschungsgesellschaft mbH (JOANNEUM RESEARCH) is an entrepreneurial innovation and technology provider who has been active in cutting-edge research within an international network for the last thirty years. With its focus on applied science and technology development, the Institute for ROBOTICS at the Klagenfurt am Wörthersee site holds a key function when it comes to technology and knowledge transfer. The institute focuses on human-robot collaboration, the interaction within innovative production processes and on robotics safety. The perfect destination for researchers who want to bring Science Fiction to life and actively shape the future!
The innovation company for application-based research
Robotics with all its facets is still a comparatively young field and will eventually not just change industrial manufacturing in its classic sense, but also have a significant impact on the economy as well as on our everyday lives. The ROBOTICS institute run by JOANNEUM RESEARCH therefore reflects the economy's current demand in application-orientated research for these technologies, at the interface between the digital and the real world.
Areas of emphasis primarily include research topics in the field of human/robot collaboration in innovative production processes, as well as the wider field of robotics safety. Topics related to mobile robotics in industrial manufacturing and logistics as well as service robotics in a more general sense are also present.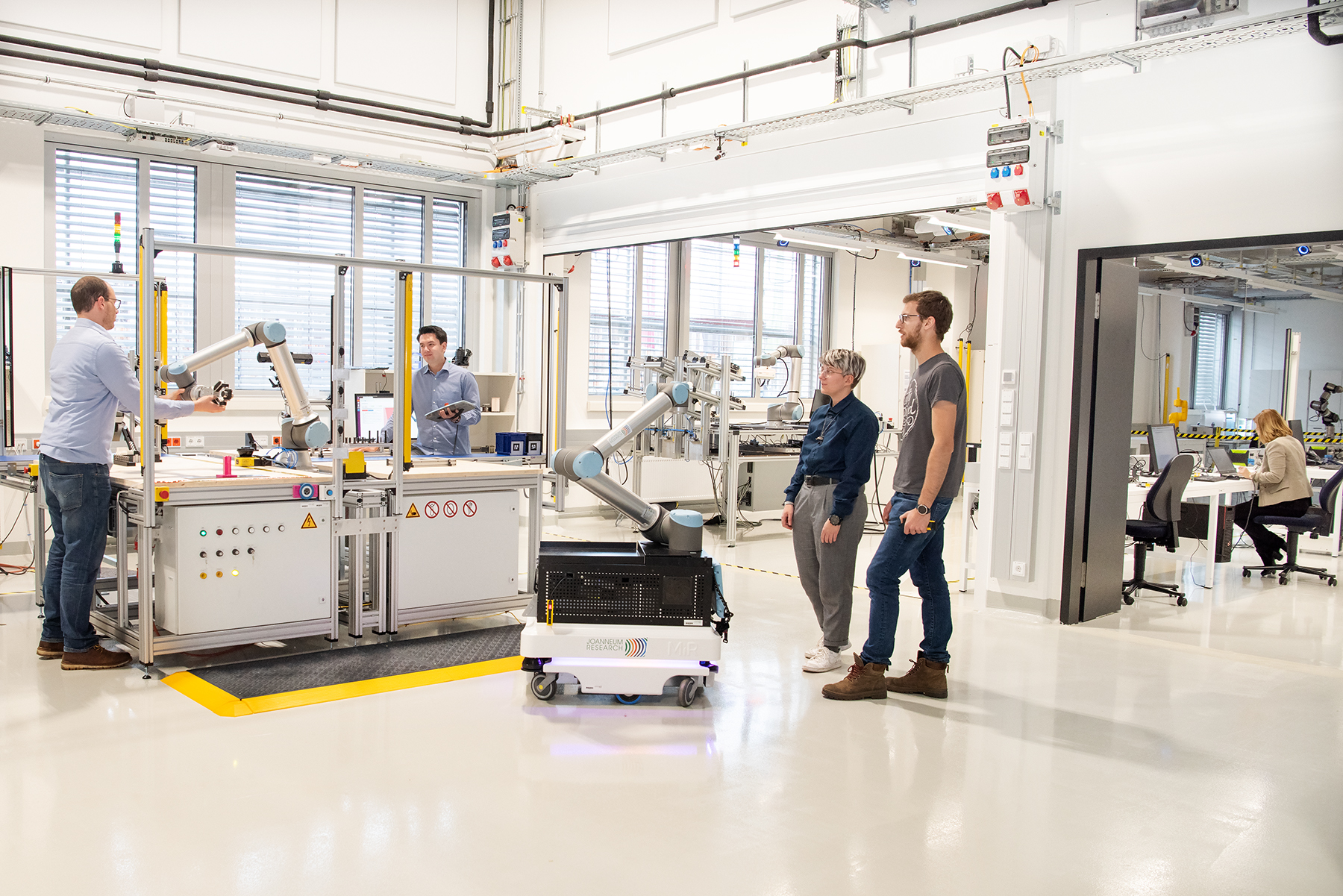 Joanneum Research Robotics
Other centres of excellence in research & innovation