Woody Schuhmanufaktur: international success with sustainable shoe production
From a simple shoe for agricultural workers to a comfortable fashion statement that can be worn anywhere. The shoes and clogs with the flexible wooden sole are developed and manufactured in Lower Carinthia in a way that protects the environment and conserves resources.
21/06/2022
Woody is a family-owned shoemaking company based in Müllnern in Sittersdorf that is celebrating its centenary this year. From rigid soles for farm workers to a comfortable fashion statement.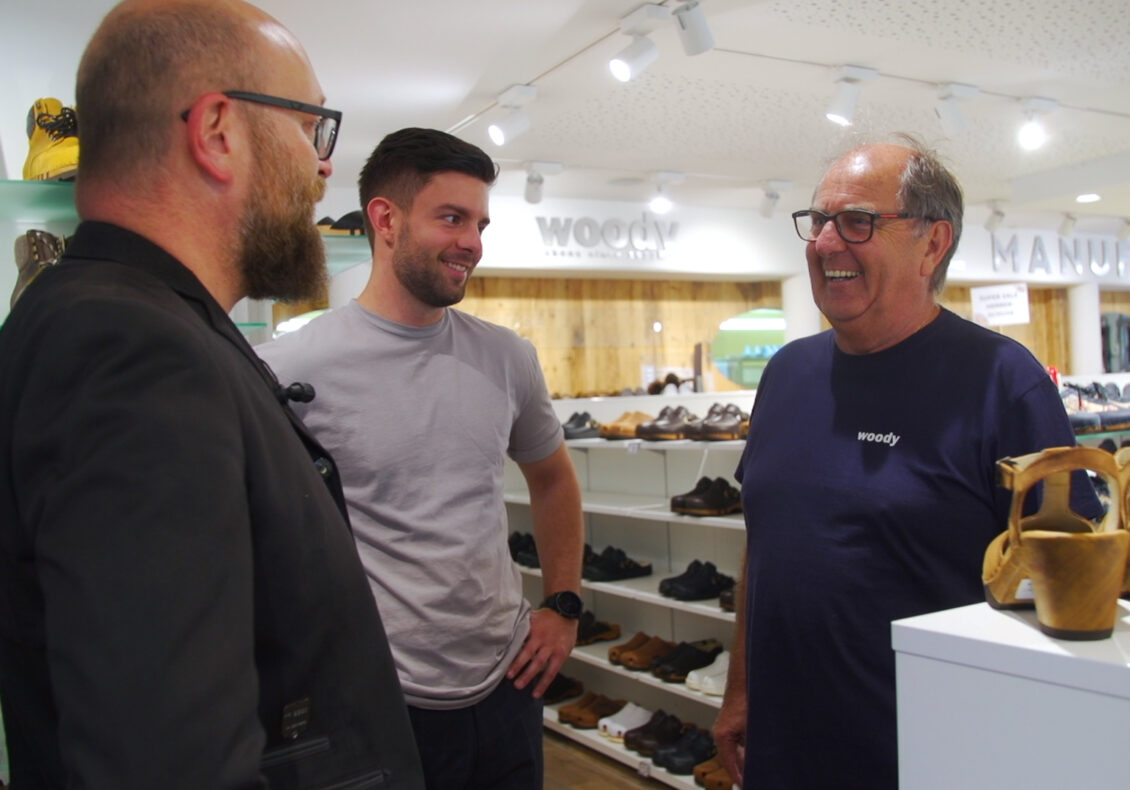 What does Woody GmbH do and what can you tell us about the fourth-generation managing director Sandro Piroutz?
Piroutz: Woody has been based in Sitterdorf for almost a century and we develop and produce flexible wooden shoes. The company can look back on a very long history. From clogs to sneakers, boots and sandals, Woody offers a very wide range of products.
And about myself: I grew up in Carinthia and was out and about on the shop floor from a very early age. Basically, I grew up with the company and then grew into the company. Even as a child, I wanted to join the firm one day and to carry it on into the future.
100 years of Woody in southern Carinthia is of course also a guarantee of success. What does Carinthia as a business location contribute to this success and can you tell us a little bit about the history of the company?
Piroutz: Carinthia is simply a perfect location for a business. We are surrounded by mountains and lakes, and Carinthia also boasts an excellent infrastructure. We have remained true to Carinthia from the very beginning. My great-grandfather started the business in 1922 making wooden rakes, pitchforks and clogs for farm workers. When my grandfather took over the company, he began focusing much more on shoe production as there was a growing demand for wooden shoes. And then when my father took over in 1980 he wanted to focus completely on wooden shoes and to move into the future with them.
As the new managing director you bring a fresh approach to the business. What does the future hold for Woody in terms of the competition?
Piroutz: As I'm still so young, my father always says: "You bring a fresh approach to the business." The next plans are to freshen up the brand a bit more – in terms of the design, but also the models. In future, we want to strengthen our retail activities and enter new markets with our products. Our USP compared to our competitors is the high quality of our products.
Sustainability is extremely important at Woody. How is this embedded in your corporate philosophy and how is it reflected in operational activities?
Piroutz: Our basic material, our natural material, is wood. Even if we don't cut the timber for our shoe production ourselves, we have a merchant who works sustainably and practices sustainable forest management. This means that for every tree that is felled for our shoes another one is planted in its place. We have also launched a project called "Woody Reforestation." Vacant areas of woodland are leased and new trees are planted. So far we have planted 1,500 new trees on approx. 1.4 hectares of land and for the next three years we will also be managing it. This means that a new mixed forest can grow.
On the subject of electricity and photovoltaic systems: Which sustainable and environmentally-friendly special solutions does Woody produce?
Piroutz: Our photovoltaic system with 102 kWp went live in May. This allows us to generate more than 70% of the electricity we need for production. In addition, we heat our entire premises of around 3000 m² with our production waste, i.e. with the sawdust that is a by-product our manufacturing activity and other waste wood.
Carinthia has excellent transport links in all directions. What are Carinthia's advantages in terms of the supply chain and logistics? Is there anything in particular that stands out and where do your raw materials come from?
Piroutz: We are in a very fortunate position in Carinthia with this location, as we are right in the heart of the Alpe-Adria region. We know many companies in Slovenia and Italy with whom we also cooperate. In Slovenia we have mould makers and last builders as partners. This short distance is an advantage here. In a nutshell, Carinthia with the neighbouring countries so close by is an excellent location.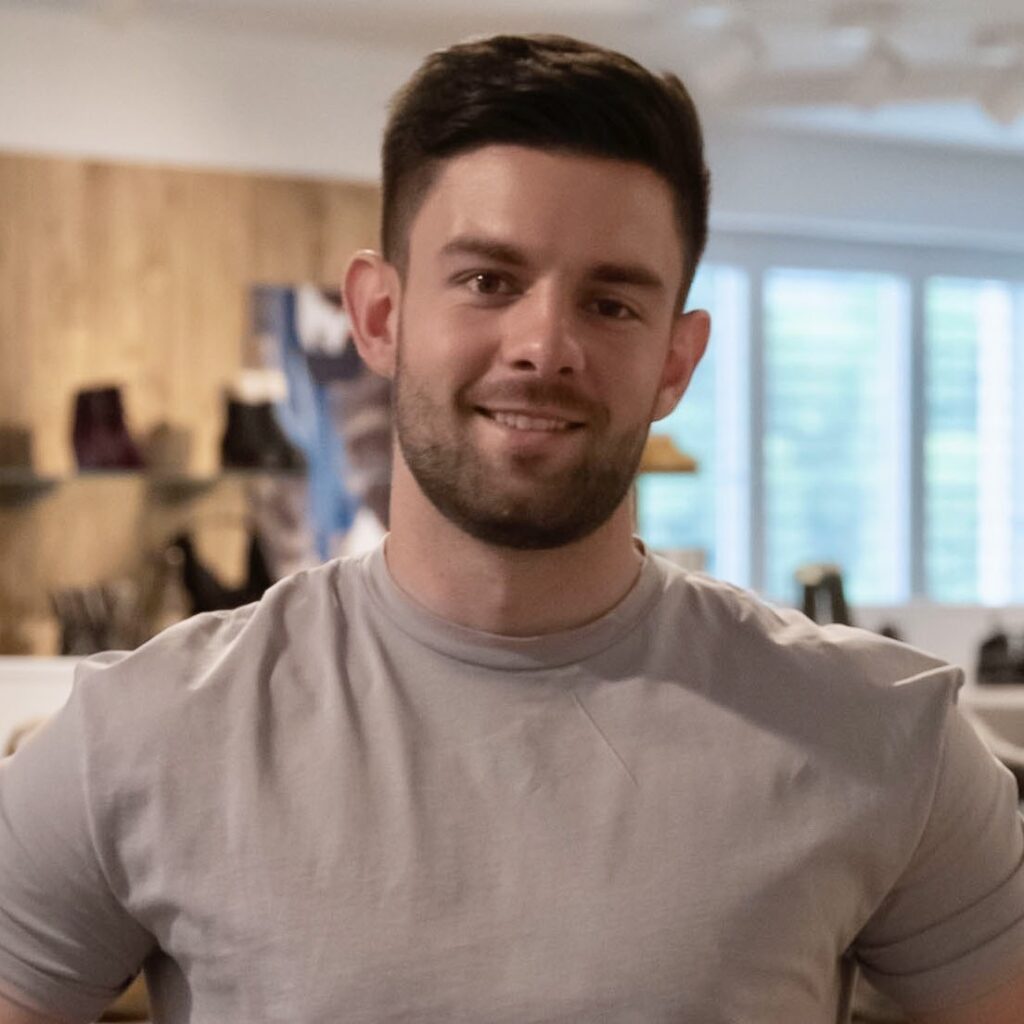 Sandro Piroutz
"We are in a very fortunate position in Carinthia with this location, as we are right in the heart of the Alpe-Adria region. We know many companies in Slovenia and Italy with whom we also cooperate."
If you think about the markets targeted by Carinthia and its location marketing, i.e. Slovenia, northern Italy, southern Germany, and Austria: are Woody products also available in neighbouring countries? 
Piroutz: To start with, we have our own shop as well as the online shop in Austria. Then we have a couple of other high street retailers scattered throughout Austria and also in southern Germany. In Bavaria we cooperate very successfully with a network of retailers. Our products are very popular there. We don't currently have any retailers in Italy, but an opportunity has recently arisen with a retailer who approached us with a view to opening a Woody shop in Italy.
Talking of Carinthian partnerships: What advantages does Carinthia offer potential partners in terms of research and development? 
Piroutz: We have a partnership and collaborate with Wood K plus, the competence centre for wood in St. Veit an der Glan. They have already helped us in the past and will continue to support us in the future with their expertise in the wood sector. We have also had a partnership with the company Devich from Vorarlberg since 1969, which has actually evolved into a friendship. Our two companies both manufacture and sell wooden shoes. We exchange information on production and market conditions and help each other where we can.
As a result of activities to promote Carinthia as a business location, an increasing number of companies are setting up business in Carinthia, as the location itself is very attractive. If a company or potential partner is interested in working with Woody, what do they have to bring to the table?
Piroutz: We recently had a very nice project with a group of final-year students from Burgenland who brought an idea with a new footbed. There were three enthusiastic young lads who came to us with an idea and a machine they had built themselves and asked for our advice. They wanted to a mill a new footbed into a sole. I was delighted to take on this project. The PantoPlus group has now made it into the finals of the Jugend-Innovativ awards and has also taken second place in another diploma thesis competition.
You already work with our southern neighbour Italy that supplies the raw materials.
Piroutz: Exactly. We source all the leather we use in our shoes from Italy. Our tanneries are based in Santa Croce near Pisa. Carinthia and its proximity to Italy are of course ideal for us, as the delivery routes are short and we can drop by at the stitching shops for a quick visit. This makes it very easy to sort out any details.
Does Woody have any particular projects in the southern German or wider German market or is anything planned for the future?
Piroutz: In Germany, especially in southern Germany, we already have a couple of retailers; they are in Bavaria. But of course, we would love to have more partners and to grow our network of retailers. We can say from experience that there is a strong interest in our shoes in this region and that they are very well received there.
Does Woody have any particular projects on the Slovenian market? What activities are planned here? 
Piroutz: In Slovenia we work with a company that makes the moulds for us and builds the lasts. In addition, Slovenia is also a great place to recruit workers. We currently have five or six Slovenian employees. It takes them about 30 minutes to get here, which is another positive aspect of being based in Carinthia. The proximity to our neighbours. Employees from neighbouring countries can come to Carinthia to work with the added advantage of being able to enjoy the beautiful surroundings we have here.
Mr Piroutz, Junior Managing Director of Woody GmbH, we wish you lots of sucess for the future. Thank you very much for the interview and we look forward to more success made in Carinthia.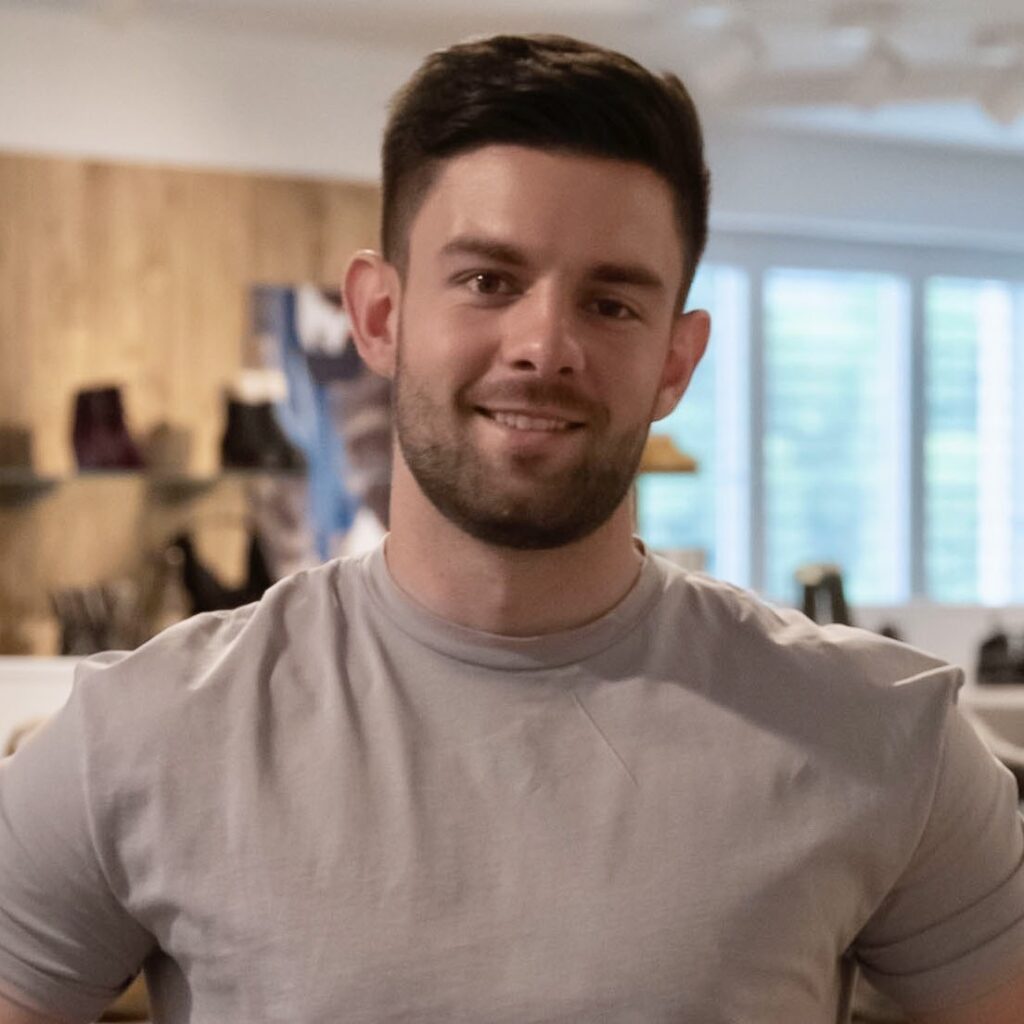 Sandro Piroutz
Sandro Piroutz grew up as the son of an entrepreneur in southern Carinthia and even as a child enjoyed being out and about in his parents' shoe factory. He was keen to work in the family business from an early age and knew that one day he wanted to take Woody Schuhmanufaktur into the future. He loves both summer and winter sports and is a big football fan.
Back