KELAG: Full of Energy Towards the Future
The Race-to-Zero is a global initiative to achieve net zero carbon emissions by 2050 at the latest. Meeting this ambitious target requires determined action and coordinated cooperation between all parties. As an integrated energy service provider in Carinthia, Kelag is making an important contribution to these efforts.
21/03/2023
The Path to Carbon Neutrality
Austria is committed to its goal of becoming carbon neutral by 2040. By 2030 the Alpine state wants to reduce greenhouse gases that are not subject to EU emissions trading by 36% compared to 2005. Using the resources offered by hydropower in Carinthia, Kelag has been working flat out for many years already to achieve these goals. Expanding renewable energy capacities and ensuring supply security by operating a modern and future-proof power grid are among the core tasks of the Carinthian energy provider.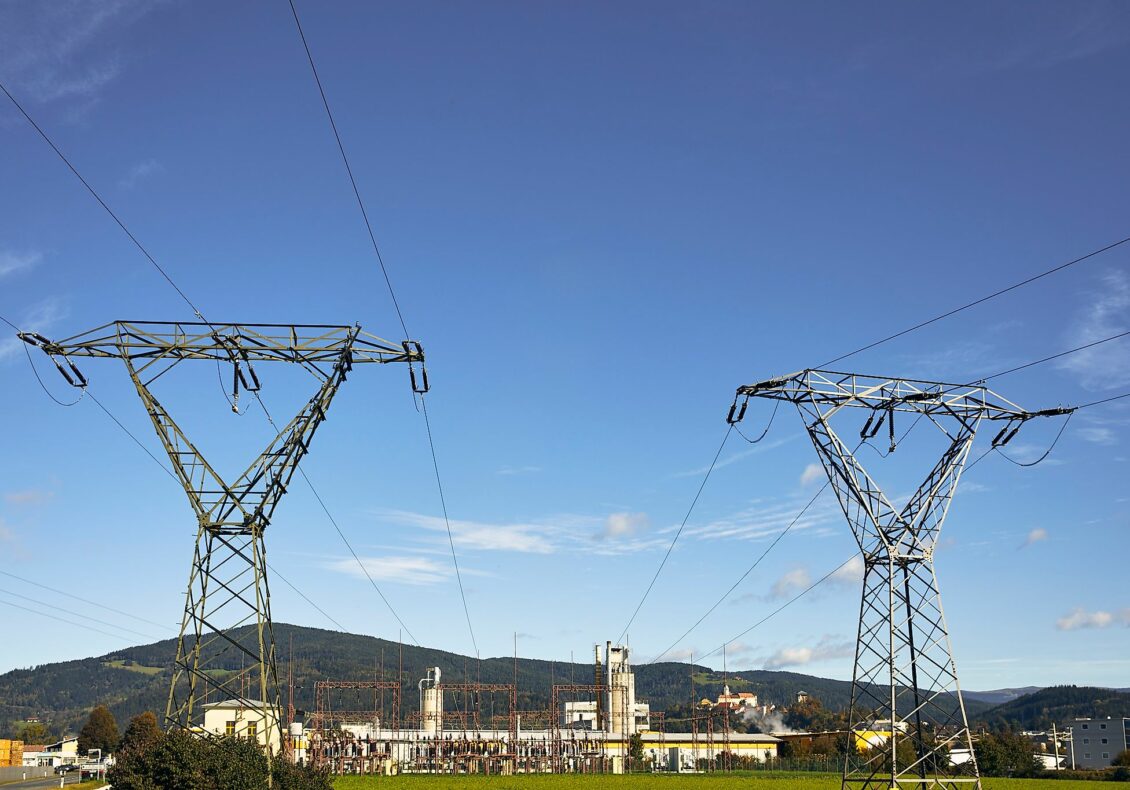 We asked Kelag CEO Danny Güthlein about Kelag's plans with regard to sustainability, supply security and expansion of the grid infrastructure, what a future-proof electricity grid looks like and about Kelag's strategy for dealing with rising international electricity and heating costs.
The main goal of the energy revolution is to eliminate the negative impact on the environment caused by the use of environmentally-harmful forms of energy such as fossil fuels. This automatically leads to a focus on renewable energies. How is Kelag preparing in the medium and long term for the ever-increasing demand for electricity, arising, among other things, from electromobility? 
Güthlein: The energy revolution in Carinthia involves more than just switching to electricity; above all, it is a turnaround in terms of heating and mobility. In the transport sector, roughly 90 percent of energy still comes from fossil sources and in the heating segment the figure is around 30 percent – these are the areas where we have to start decarbonising. E-mobility has therefore been an integral part of our corporate strategy for many years. To meet the growing demand for energy while at the same time reducing dependence on fossil fuels, we advocate a balanced expansion of renewable energy production. Over the next ten years, we will invest around two billion euros in renewable energies and the necessary grid infrastructure to ensure a secure supply of energy in Carinthia – also for e-mobility.
Carinthian entrepreneurs are also seriously addressing the issue of saving energy. On the one hand, the energy transition as an economic driver offers new perspectives, increases the quality of life and creates new jobs. On the other, it involves huge effort for businesses and consumers alike. In what way is Kelag a partner for Carinthian entrepreneurs?
Güthlein: Locally-produced green energy is a decisive factor in favour of Carinthia as a business location and for attracting companies to the region. A carbon-neutral industry with low CO2 costs and energy supply independence are just two of the arguments for renewable energy. In addition to the classic electricity contract, we therefore offer companies solutions like photovoltaic contracting and Power Purchase Agreements (PPA) which enable them to obtain their electricity from renewable domestic energy sources in the long term.
Kelag has one of the largest trainee programmes in Carinthia and runs its own training centre. What perspectives does Carinthia's biggest energy provider offer young people?
Güthlein: At a time when there is a shortage of skilled workers, it is becoming increasingly important to provide high-quality and future-proof training for the skilled workers of tomorrow. We have therefore taken on 20 percent more apprentices in the 2022/2023 training year than we did in the previous year. We are currently training 115 young people as electrical engineering technicians, metal construction technicians, chefs and office clerks. Like many other companies, we are noticing that it is becoming harder to get young people interested in apprenticeship schemes. We are countering this trend with a comprehensive training programme at our apprenticeship centre in St. Veit an der Glan, good job prospects once they have completed their training and offers such as the Apprenticeship with Matura or the Apprenticeship after Matura schemes. These last two programmes entitle those who take them to go on to university and are intended to appeal to older apprentices in particular.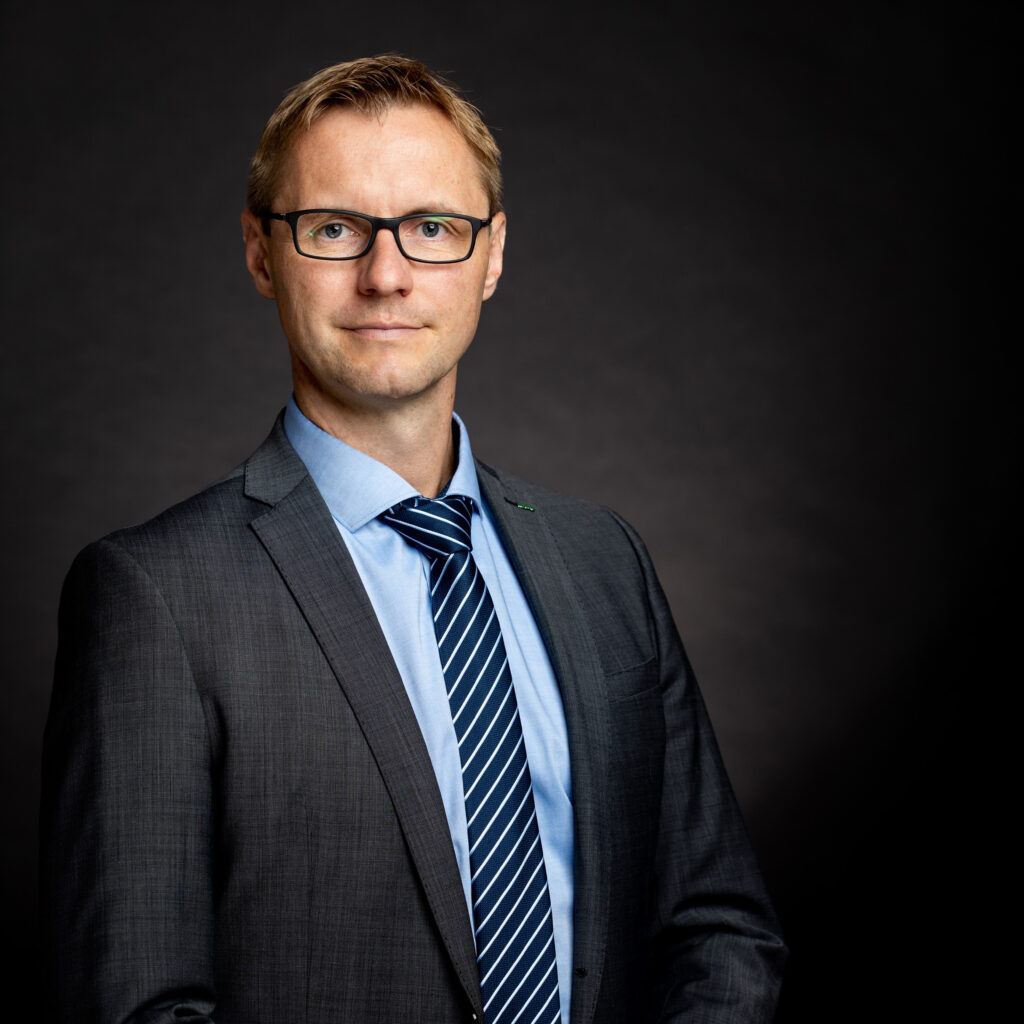 Danny Güthlein
"Renewable energies generate added value and jobs in the region: The expansion of renewable energies by 2030 can create added value of around 850 million euros and around 1,400 jobs per year in Carinthia."
Let's stay in the international arena. Standortmarketing Kärnten is currently running a campaign in the target markets of northern Italy, Slovenia and southern Germany to communicate the advantages of Carinthia as a location for business, education and research. Are there any partnerships or synergies between Kelag and our neighbouring countries that provide bilateral, and above all, economic advantages?
As well as our business activities abroad, we also maintain a continuous exchange of communication and ideas with power utilities and grid operators in many other countries. Our subsidiary Kärnten Netz, for example, is currently participating in the GreenSwitch project, which was launched together with companies from Slovenia and Croatia. The aim of the project is to optimise the use of existing electricity infrastructure and to facilitate the integration of new technologies and advanced functionalities into the transmission and distribution networks.
The availability and price of energy are increasingly emerging as a locational factor and play a crucial role in decisions about where to set up a business. From your point of view, how well is Carinthia positioned in this regard?

An important starting point is the secure and reliable supply of energy and its efficient use, for example, via heat pumps, district heating and e-mobility. At the same time, we are making investments to increase the efficiency of our existing power plants. Carinthia has plenty of potential for generating renewable energy. But to make adequate use of hydropower, photovoltaics and biomass – and also wind power – there has to be a social consensus on the energy revolution. This is the only way we will all be able to make a joint contribution to a sustainable energy system and free ourselves from our dependence on imported fossil fuels such as oil and natural gas.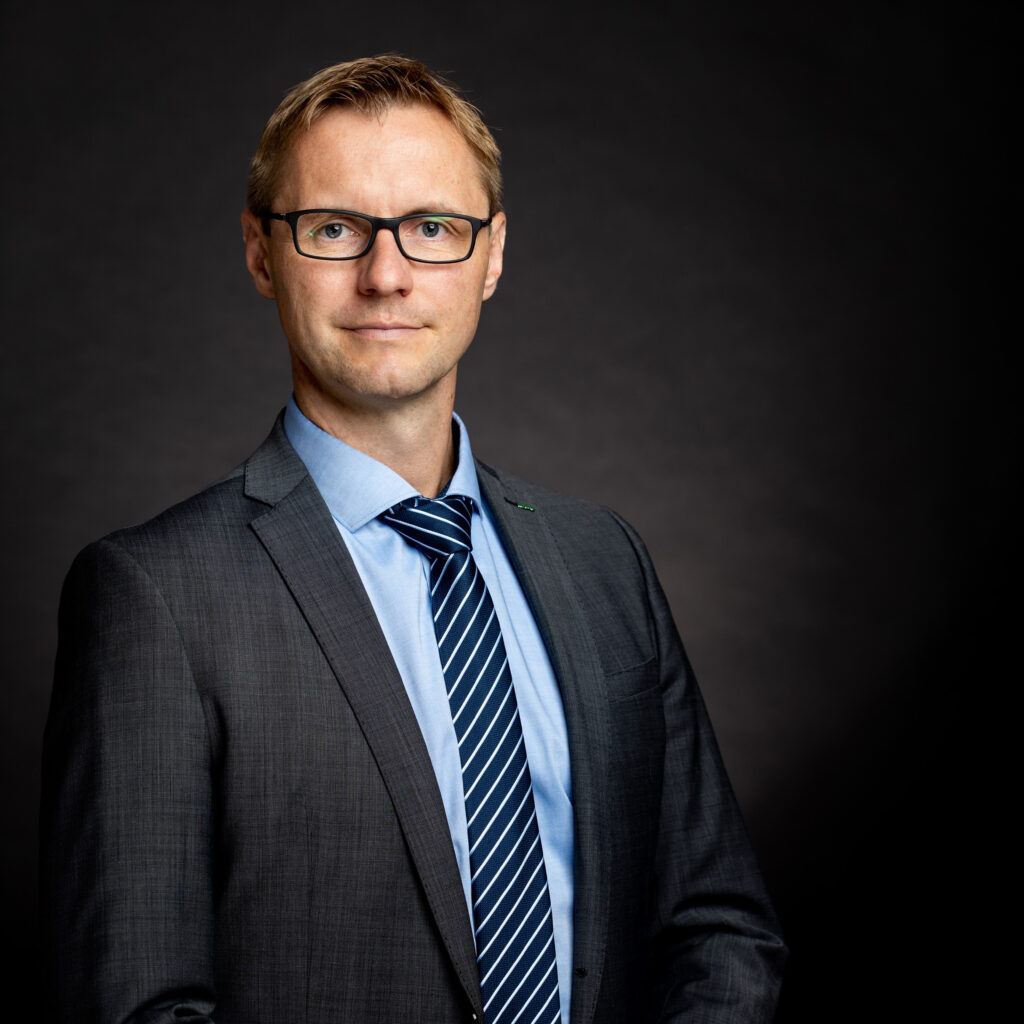 Danny Güthlein
German-born Danny Güthlein joined KELAG in 2008. In April 2020 he was appointed to the management board with responsibility for business management, finance and sales. Prior to that, the 45-year-old top manager worked at the auditing firm KPMG and in several German energy suppliers, where he was responsible for investment management, controlling and planning.
Back