Griffnerhaus: built on wood
Griffnerhaus builds customised prefabricated houses from the sustainable and environmentally-friendly material wood. All the houses are tailored to the customer's individual requirements and planned, produced and built according to the highest standards in ecological housing.
25/04/2022
And it all happens in Carinthia using local timber. The owner and managing director Georg Niedersüß explains how many years ago Griffner Haus recognised the importance ecological housing would have today, how the company puts sustainability into practice, what successes this has made possible and what Carinthia's contribution is all about.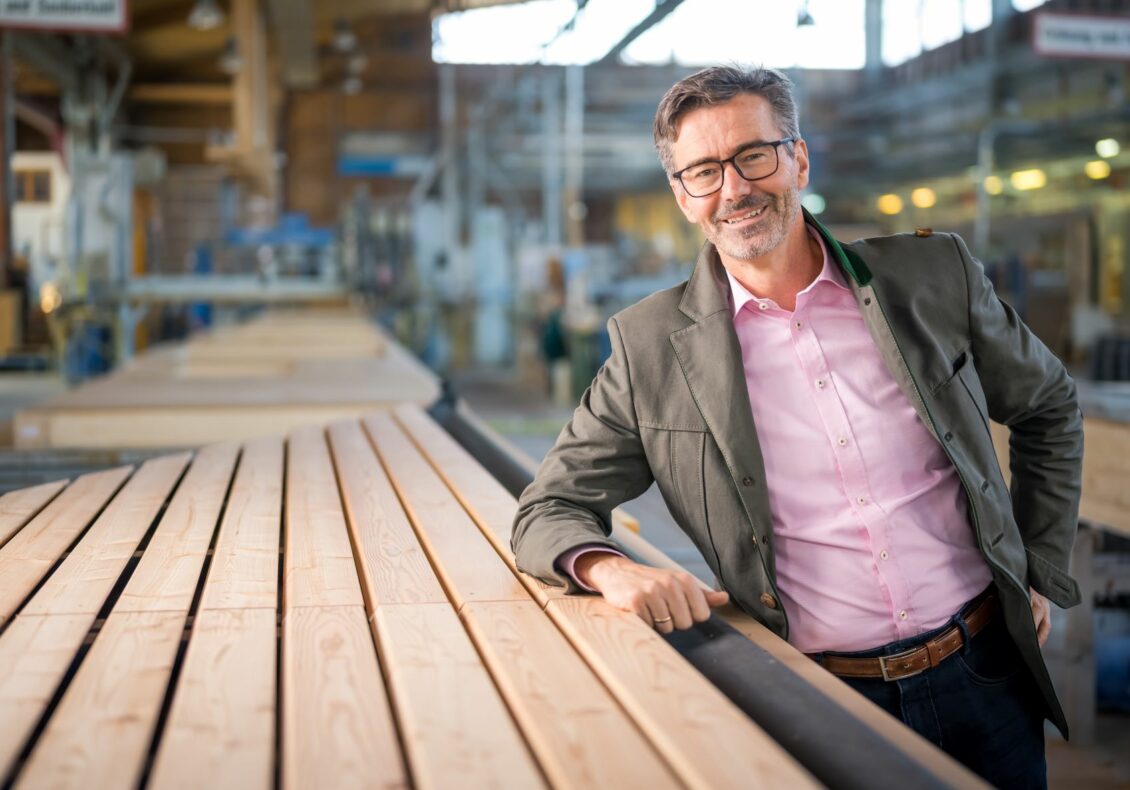 Thank you very much Herr Niedersüß for having invited us to one of your show homes in Griffen today.
As you say on your website, it's the little things in life that influence the big decisions and for 70 years this philosophy has guaranteed the superb craftsmanship at Griffnerhaus GmbH. What can you tell us about the owner and managing director Georg Niedersüß.
Niedersüß: Our family has been running businesses in Carinthia for more than 300 years and I am the ninth generation to work in a family firm. I am in my mid-fifties, happily married and have three adult sons. I love getting out and exploring the countryside, be it on foot or on my skis. And I love processing natural products.
People associate GRIFFNER with customised, environmentally-friendly homes made of natural wood . This is what makes your company so special. But what sets you apart from your competitors in the fiercely competitive housing construction market?
Niedersüß: The fact that we work with excellent or the very best quality products. No two houses that we build are alike. Basically we make lots of show homes for our customers that are really tailored to their needs. Everyone has their own particular requirements and so each house is one of a kind.
You say one of a kind: Does that mean that prefabricated houses can be customised?
Niedersüß: Actually, we believe they have to be. In reality, we don't do off-the-shelf homes. We have sold some, but it is extremely rare that houses are bought without any alterations. Most of the time, customers say, "I like that, but I'd like this bigger, or I want that smaller" and in the process many realise that the houses actually work in our configurations, but just in different combinations.
You have incorporated the Carinthian place name Griffen into your company's name. In Griffen we are very centrally located in the economic region of Carinthia. Does the location in Griffen guarantee success for Griffnerhaus GmbH? 
Niedersüß: Definitely! We live in the wonderful region of Lower Carinthia where there is plenty of wood in the vicinity and forests everywhere. There are also many hardworking, skilled people who are highly-trained in woodworking. We certainly have a very effective training system for the woodworking professions here and there is also a culture of timber construction. We are very happy here.
Times are not exactly easy at the moment. Is there any statistical data about the housing market in Austria? What is currently in demand? 
Niedersüß: The trend towards single-family homes persists although rising land prices and increasingly difficult access to building land mean the market is no longer growing. But everyone dreams of living in their own four walls. Not everyone, but many people, would like to own their own home and currently more than half our customers are asking for the Classic model, i.e. the house with the gable roof. Housing construction is very conservative, very classic. Styles don't change as quickly as in other industries. But at Griffnerhaus GmbH it is still the case that almost 90% of our houses are turnkey builds, i.e. ready to move-in homes.
Modern, attractive homes with large rooms and climate-friendly living are no longer mutually exclusive. That was not always the case in the past. What about the building materials? Where do they come from? 
Niedersüß: Most of our building materials come from Carinthia and Styria. In isolated cases, if they are special products that are not available here, we source them from other provinces and countries. Our windows, for example, come from Lower Austria and southern Burgenland. A good 90% of the material we need to build our houses comes from Austria and occasionally from Germany.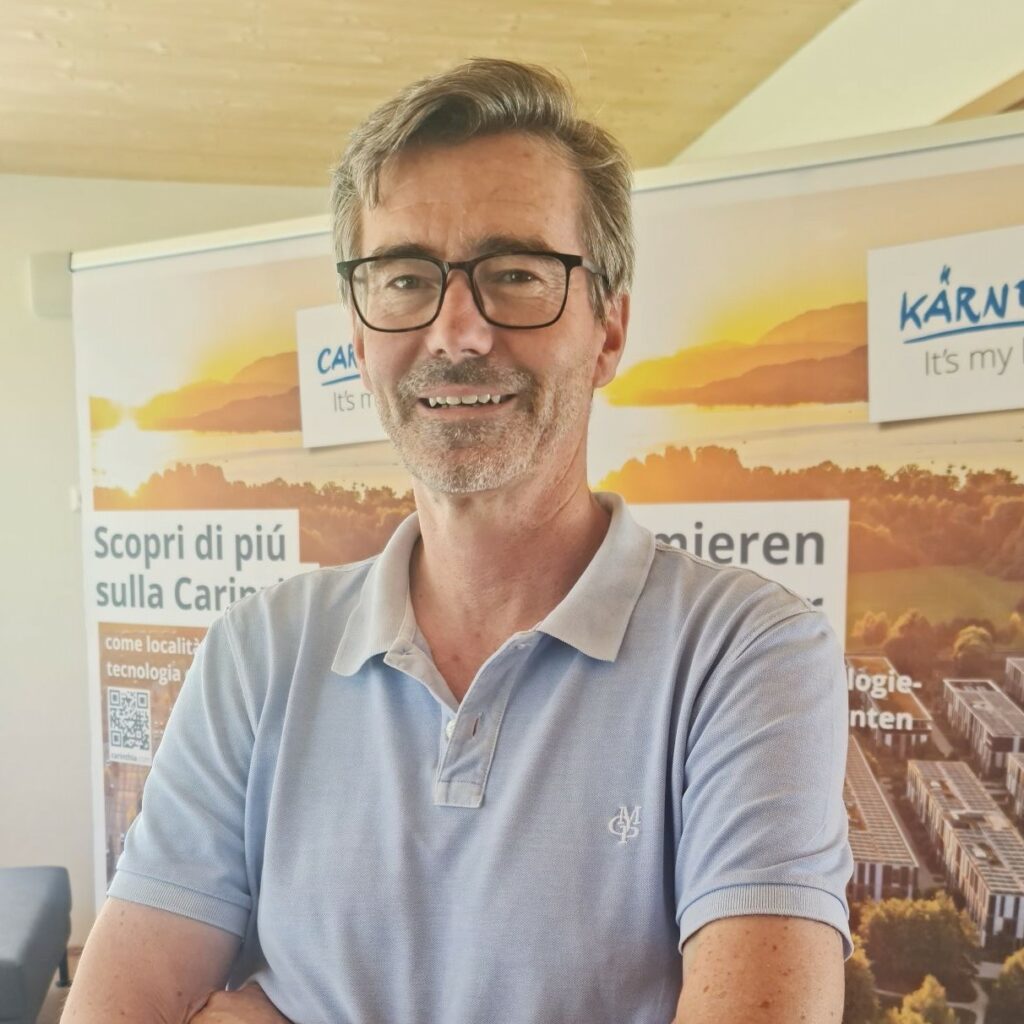 Georg Niedersüß
"The neighbouring countries of Italy, Slovenia and Germany also have manufacturers and suppliers of products and services that could potentially be very attractive for us. We are always interested in doing things together with others."
The majority of your timber suppliers are based in Carinthia. Can you give us some names? 
Niedersüß: Of course; we work very intensively with the Hasslacher Group, with Stingl, with Stora Enso, and also indirectly with Offner, because they supply the primary material for our suppliers. So we work with almost all the big suppliers.
As an entrepreneur in Carinthia, which location factors do you think are of particular interest to companies thinking about moving to the region? What information about the opportunities here would you give these companies? 
Niedersüß: One thing is sure: Carinthia has a clean, unspoiled environment. It is a beautiful region with hardworking people who want to work and know how to work. We have very few problems with congestion here unlike cities such as Vienna, Graz, Linz or Salzburg that you always hear about on the traffic updates on the radio. We live in Wolfsberg and I've never been stuck in a traffic jam on the motorway while travelling to GRIFFNER. We have a functioning infrastructure that will be even better when the Koralm tunnel opens. I think these are big advantages. High-speed broadband Internet is also available. And I believe Carinthia has a great deal to offer that is also very attractive to foreign companies. There is an international school, the countryside is wonderful, there are opportunities to network with partners – for example, in the Carinthia International Club. I believe Carinthia has so much more to offer than most people are aware of.
You also mentioned the industrious people of Carinthia and here we are in the heart of the Alpe-Adria region. Do you also have employees from neighbouring Slovenia?
Niedersüß: Definitely, they are very hardworking, and they don't live far away. They come to us every day by car. We're just 20 minutes away from the border in Bleiburg. We are delighted to have such capable workers and they speak good German as well.
If an entrepreneur were to come to Carinthia and drive past Griffnerhaus GmbH, how could they hook up with your company and would you even be interested? 
Niedersüß: In principle we welcome everyone who is interested in creative problem-solving with us or who wants to find novel approaches to solving challenges. This isn't restricted to any specific area or type of problem. We are always open to new ideas, be it in the field of technology, material or human resources.
Do you see any particular potential or opportunities for cooperation in neighbouring countries?
Niedersüß: The neighbouring countries of Italy, Slovenia and Germany also have manufacturers and suppliers of products and services that could potentially be very attractive for us. We are always interested in doing things with others.
Herr Niedersüß, we've reached the end of our interview. Thank you very much for your time. I wish you all the best with your houses and we hope that ecological construction with wood from Carinthia continues to flourish in Carinthia and in our target markets.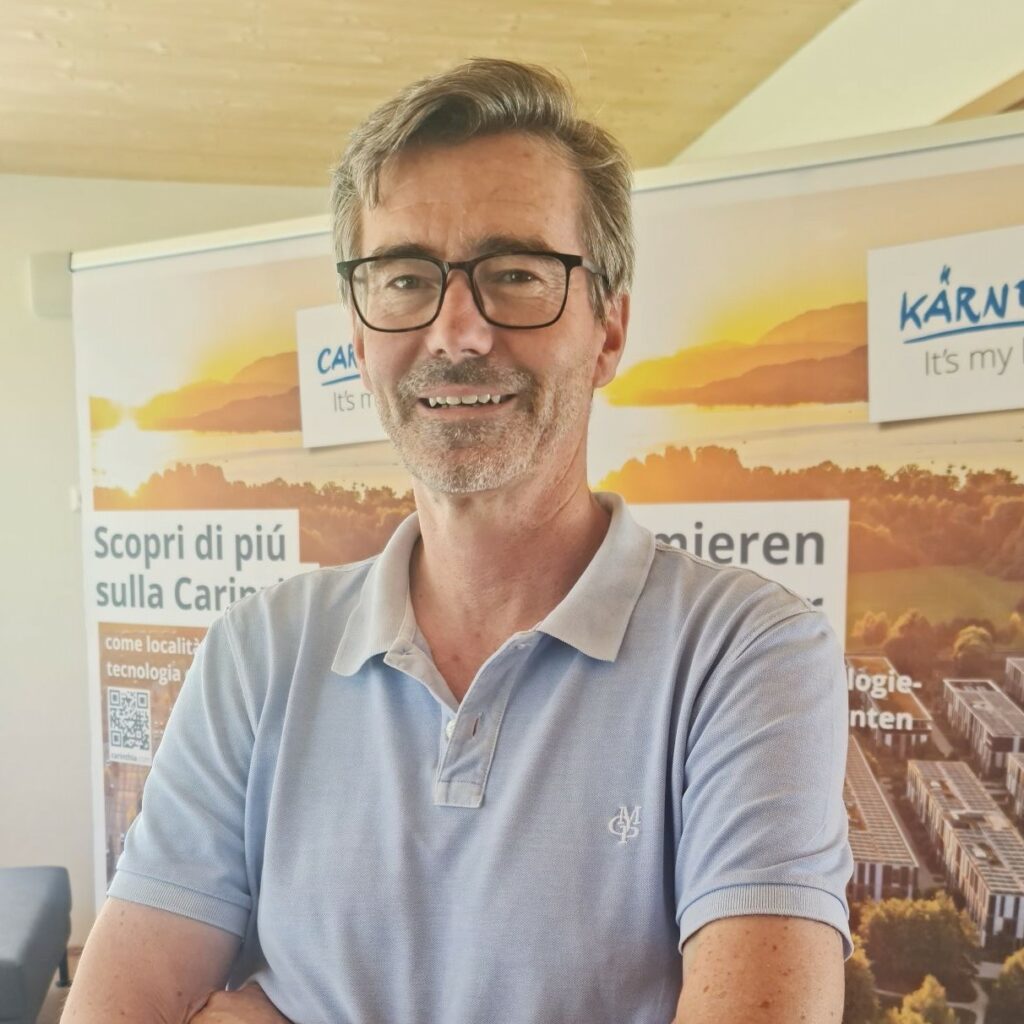 Georg Niedersüß
Having grown up in a family of entrepreneurs who have been running successful businesses for nine generations, the managing director and owner is passionate about processing natural products, loves exploring nature on foot or on skis, is happily married and the father of three grown-up sons.
Back